---
The annual DIRK conference has many aspects. It is more than just a gathering of top IR representatives from numerous German companies active in the capital market. The attendance of up to 500 international decision-makers from business and financial communications, is proof that this event has become the number one conference for capital market specialists in Germany.

 

Grusswort Clemens J. Vedder

210 Milliarden Euro. Damit ist nicht der Staatshaushalt von Schweden gemeint. Dies ist die exorbitante Summe, die 20 der weltweit größten Banken seit Ausbruch der Finanzkrise für Bußgelder, Entschädigungszahlungen und für Verstöße gegen Sanktionsbestimmungen ausgeben mussten. Und längst sind noch nicht alle Rechnungen bezahlt . . .

---
COMPANIES
278 investors file a lawsuit against VW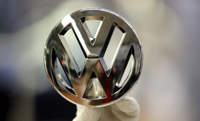 Volkswagen faces a multi-billion-euro lawsuit from professional investors in the wake of the emissions scandal in Germany.
The German Mittelstand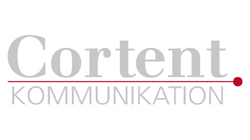 German SMEs:  no misgivings on Brexit
SMEs in Germany are feeling upbeat about the future. Just as the KfW-ifo-Mittelstandsbarometer April results were going to press, optimism was on the upswing for the first time since November 2015. In terms of numbers, the change was reported at between 1.8 and 12.7 points.  Dr. Jörg Zeuner, KfW's head economist, breathed a sigh of relief: "Spring is coming to SMEs as well. more

Buhlmann's Corner
Corporate Governance is when everyone does what I think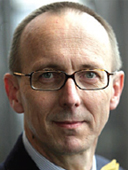 So, who am I? I'm you, obviously. What about the stock-market, though? Their share pricing? Are they playing this game of mirrors too?
In November 2015, Oddo SeydlerBank and Banca IMI (the investment division of Banca Intesa San Paolo, Italy's biggest and most successful bank)  placed Steilmann Holding SE on the stock market but it didn't even get as far as the end of the first AGM.
 People
Deutsche Bank's Thoma to Step Down and New York Parent to take over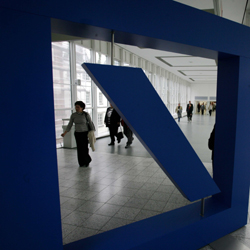 Deutsche Bank AG supervisory board member Georg Thoma is stepping down after a week of turbulence at Germany's biggest lender after criticism that he went too far in probing potential wrongdoing within its ranks – made public by the deputy.
Capital News

Pro Sieben Sat 1 in the top division

The TV conglomerate Pro Sieben Sat 1 has crowned its growth story by entering the benchmark Dax index, in the process becoming the first German media company to play in the same league as Siemens, BMW, Volkswagen and Deutsche Post. Thanks to its increased stock market value Pro Sieben Sat 1 replaced the fertiliser producer K+S. more