Events
16-18 July 2019 - ICGN conference in Tokyo
13-14 June 2018 - Responsible Business Summit Europe 2018
19 April 2018 - 22nd European Corporate Governance Conference
18-21 September 2017 - VERGE 2017
16-18 July 2019 - ICGN conference in Tokyo
www.icgn.org/events/conferences
13-14 June 2018 - Responsible Business Summit Europe 2018

2018 will bring together 600 responsible business professionals from world's leading brands to discuss the impending change and learn how to transform your business to be fit for a digital, responsible world:
- Business must change: Drive transformational change to meet the Global Goals
- New thinking, new models, new skills: Activate sustainability, secure approval and utilise technology to deliver this long-term shift
- You can't do it alone: Successfully engage Investors, Governments, Suppliers Competitors and others to deliver ambitious impacts
- Responsibly communicate your vision in a digitalised world: Agile, transparent, proactive and purpose-driven
- The impact of technology and AI on business: Discover how AI and other new technologies could revolutionise your industry and business operations
19 April 2018 - 22nd European Corporate Governance Conference

The 22nd European Corporate Governance Conference will take place in Sofia, Bulgaria on April 19, 2018, endorsed by the Ministry of Finance and under the auspices of the Bulgaria Presidency of the Council of the European Union.
As a partner for this conference, ecoDa is happy to promote it on behalf of the National Commission for Corporate Governance, the European Corporate Governance Code Network and EY.
The main theme of the conference is "Corporate governance towards a new culture for disclosure, transparency and anti-corruption". The forum will be attended by high-level representatives of the Bulgarian state and the European Commission, leading European institutions and organizations in the field of corporate governance, authoritative European experts from the academic community and the media.
Irena Prijovic (ecoDa Chair) and Abigail Levrau, Prof. dr. Research Director (Guberna) will be speaking there.
To see the preliminary agenda of the Conference, please click HERE.
See you on April 19, 2018 in Sofia, Bulgaria!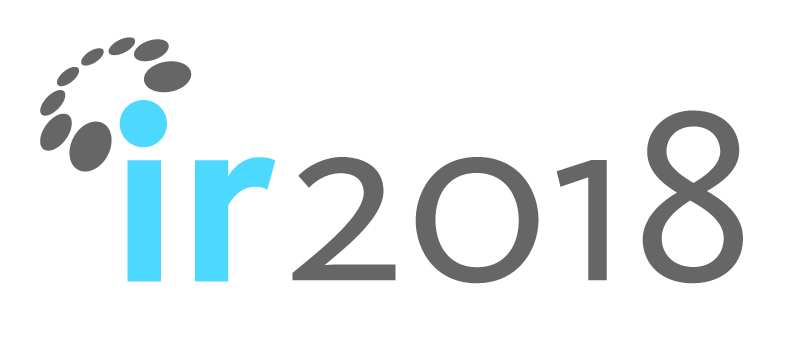 Am 30. Januar 2018 ist es wieder soweit:
cometis und der IR Club veranstalten die IR 2018 –
die Konferenz der Investor Relations Community.
Sie erwartet ein spannendes und abwechslungsreiches Programm von IR-Profis für IR-Profis. Mit Vorträgen von Experten aus dem In- und Ausland bringen wir Sie auf den aktuellen Stand im Bereich Investor Relations.
IR 2018 | Dienstag, 30. Januar 2018 | Hotel Jumeirah, Frankfurt am Main |
Save the date!
September 18, 2017 - 8:00am to September 21, 2017 - 5:00pm
VERGE is a global event series that focuses on the technologies and systems that accelerate sustainability solutions across sectors in a climate-constrained world. It focuses on transformative but practical, scalable, solutions-oriented exchanges through seven program tracks: Grid 2.0, Next-Gen Buildings, Smart Cities, Food & Ag Tech, Sustainable Water Systems, Connected Transportation, and Intelligent Supply Chains. Participants come from a broad range of sectors and job functions, including buildings and facilities, fleets, IT, energy, sustainability, strategy, policymakers and the public sector.
www.greenbiz.com/event/2017/09/18/verge-2017