Page 7 of 12
People
Reinhard Wolf has been appointed to the BayWa Board of Directors, with effect from September 1. Born in 1960, the General Manager of RWA Raiffeisenware Austria AG in Vienna will be the boardroom representative for the Austrian affiliate of the largest German distributor of products for agriculture and the building trade, taking the place of Klaus Buchleitner who held the position until 2012.
The GSW Immobilien company board of supervision voted its member Claus Wisser as its new Chairman on August 8 according to a company communiqué. Three days after receiving the multi-million takeover bid by Deutsche Wohnen, GSW appointed Jörg Schwagenscheidt and Andreas Segal as Joint CEOs with equal rights.
Stefan Freyer e Henning Reinecke were appointed to the Board of QSC. with effect from September 1 according to company sources. Both are former board members of Info AG which merged with the telecommunication provider on August 6. Freyer had been head of per Outsourcing, Consulting, Infrastructure and Innovation since 2007. His responsibilities with QSC will include IT consultancy and the company business relating to Information and Communication Technology, with special responsibility for pushing forward the technical merging of IT and CT. Reinecke had been on the Info AG board since 2012 as head of distribution and marketing. His responsibility within QSC will be the growth of ICT specifically focusing on market requirements. Arnold Stender is now head of development of the Cloud QSC-Tengo family and has resigned his seat on the Board.
Volker Feldkamp has voluntarily resigned from the Board of STADA Arzneimittel with effect from August 9 and, according to the pharmaceutical company, is now otherwise occupied. The resignation was consensual and agreed on with the company Board of Supervision. Feldkamp has been relieved of his obligations under his contract which expires on December 31 2014. No replacement has been yet announced.
Software AG: A firm hand on the tiller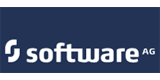 Karl-Heinz Streibich, Board Chairman of the TecDax listed company Software AG is staying with the company and in all likelihood will maintain his position for another five years. The board of surveillance of Germany's second largest IT company has confirmed his tenure as CEO until 2018, banking on a continuation of stable, firm leadership. Streibich has been at the helm since 2003 and under his guidance the software specialist has more than doubled its turnover and results.
GSW: Dual control
The board of surveillance of Berlin real-estate company GSW has appointed former CFO Andreas Segal and former COO Jörg Schwagenscheidt as Joint CEOs. After the resignation of Bernd Kottman, both took a hand pro-tempore in guiding the Cdax listed group, and from now on they will direct the company jointly. GSW is a probable target for acquisition; recently, competitor Deutsche Wohnen presented a 1.75 thousand million Euro take-over bid.
Basler: broadening the non-executive board
From 2014, the non-executive board of Industrial photographic equipment maker Basler AG will have a fourth man aboard. With the addition of Hardy Mehl, newly appointed CFO, the number of board members now rises from three to four. Mehl, who has been with the company since 1999, has served in the areas of product management, business development and management. He now takes on the operational management of this Prime Standard listed technology company. At this juncture, only Research and Development, Organizational Development and Human Resources are overseen by CEO Dietmar Ley. The company reorganization plan envisages present COO Arndt Bake to be appointed to the new position of Chief Marketing Officer.