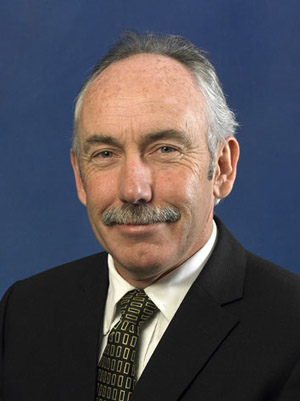 Denis Patrick Mowbray
Work: 64-03-359-3205
Mobile: 64-21 338-752
Email: This email address is being protected from spambots. You need JavaScript enabled to view it.
Profile
A creative and strategic thinker, who has broad general management experience combined with commercial exposure across several industries with accountability for building strategic relationships and achieving growth. Is committed to innovation and is driven by ideas and the possibilities that new strategic directions offer. Has an open leadership style, approachable and operates with logic, a good sense of humour, and always with integrity. Has a commitment to continued self development and skills enhancement in all areas of my life.
Skills Summary
Leadership – Communicates a sense of purpose and motivates individuals to achieve their best, Generates team commitment.
Trust – Consistency in behaviour, openness, fairness and personal integrity.
Business Acumen – Applies the broad commercial experience gained in similar and diverse sectors to projects at hand so as to develop the best outcomes for the business concerned.
Results Orientation – Democratic and open to ideas, committed to achieving business objectives, overcoming obstacles and keeping the team focused on the end goal.
Innovation – A champion of innovation in all aspects of business as it forms a critical ingredient of continued business development and success.
Perceptive – Able to quickly get to the core of issues and work with others to overcome them. Understands and respects individuals.
Myers-Briggs Profile
Personality type: INTJ / INTP
Has an Original mind with great drive for implementing ideas and achieving goals, is able to develop long-range explanatory perspectives through identification of patterns in external events. Quiet contained, flexible and adaptable with an unusual ability to focus in-depth to solve problems while having high standards of competence and performance for themselves and others.
Professional Practice
Owner / Director – Gryphon Management Consultants (Jan 1994 - Current)
Gryphon Management Consultants is an independent and privately owned consultancy that specializes in the fields of governance, strategy development, planning and implementation and organisational development and performance analysis within New Zealand and Internationally.
We are able to offer specifically designed services for varying organisational types. These include business, state owned enterprises (SOE), local authority trading enterprises (LATE's) and publicly listed companies and sport and not for profit (NFP) organisations.
Gryphon Management Consultants is committed to remaining fully appraised of the current thinking and innovations within these specialist fields. We achieve this through our involvement with corporate, sport and not for profit organisations as well as our commitment to local and overseas research and analysis of the latest trends within the organisational management environment. Engagements undertaken include;
Business

Government agencies

National sporting organisations

Regional Sport Trusts

Regional and Local Sport Clubs

Professional Business Associations

Software development companies

Regional and local not for profit organisations
Presenter and Speaker;
I have presented papers on governance issues at international and national conventions and conferences, two examples are;
November 2008; Presentation of a paper on the strategic importance of IT to the modern sport organisation, this was presented at the inaugural MEMOS convention in Barcelona Spain. There were in excess of 160 representatives from National Olympic Committees and International sporting organisations from around the world. The convention was organised by International Olympic Committee through its Olympic Solidarity program.
March 2010; Key note speaker at the SPARC conference on Sport Partnerships. The audience included Local Authorities, Regional Sport Trust and City Council representatives. The sport partnership is an exciting series of projects that I am involved with in New Zealand.
Business Mentor and Consultant
I have been a participant in the Canterbury Development Corporation (CDC) mentoring program since 1995. During this time I have assisted many small start-up companies as an unpaid mentor. I have thru this time maintained strong links with those I have helped. The organisations that I have been involved with have included;
Service Industry (Professional services, service providers etc)

IT companies

Retailers (jewellery, clothing etc)

Over the last year I have also acted as a consultant in the CDC high tech program. This work involves mentoring start-up companies working in the high tech industry as they look to generate growth and development of their ideas into the market.
Directorships / Consulting
Gryphon Management Consultants – Managing Director - Current

Yachting New Zealand – director for 6 years

Yachting New Zealand Chairman two years

DPI Resolutions Ltd – Independent Chair – Current

Brush Technologies Ltd – Independent Chair – Current

E-Cards Ltd – Business Advisor (2007- current)

ViaStrada Ltd – Business Advisor (Early 2009 – current)

Sport Canterbury – Sport Partnership Program
Qualifications and Awards
PhD: Candidate, AUT University, Thesis Subject; Governance and Organisational Management and Performance.

Masters Degree: awarded through the Swiss Graduate School of Public Administration, Lausanne Switzerland and Claude Bernard University: Lyon France, conducted in conjunction with the International Olympic Committee and Olympic Solidarity.

Post Graduate Diploma in Governance and Strategic Management: Massey University.

Bachelor of Business Degree (Double Major in Small Enterprise Mgt and Business Information Systems)

Certificate in Company Direction (New Zealand Institute of Directors)

New Zealand Diploma in Business (NZDipBus)
Diploma in Information Systems (DipIs)

Leadership Training for Managers (Dale Carnegie Training)

Accounting papers; Financial Accounting, Management Accounting, Business Finance and Accounting principles.

Top student award: Sports Management

Winner 2005 / 2006 Finn - Masters National regatta

Third - New Zealand Finn National Championships (open)

Honours Award – Yachting New Zealand
Professional Associations

Business Mentor – Canterbury Development Corporation (Since 95)

Consultant – High Tech Program, Canterbury Development Corporation.

BNI – Networking Association

Certified Solution Consultant – SAP Business One.

Worked with Boardworks and Sport and Recreation New Zealand (SPARC) on development of the Governance Toolkit for New Zealand's sporting organisations

The Canterbury Sailing Academy Trust – Chairman (Past)

Member Canterbury Yachting Association Executive (Past)

Mander Yachting Trust – Past Trustee

Past Commodore Canterbury Yacht and Motor Boat Club (Served 4 years)