Author VIPsight USA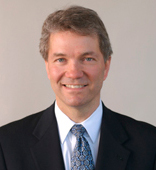 Jeffrey M. Trinklein is a partner in the New York office of Gibson, Dunn & Crutcher and Co-Chair of Gibson Dunn's Tax Practice Group.  Mr. Trinklein has extensive experience in U.S. and international taxation, with special emphasis on advice to foreign clients with investments in the United States and advice to U.S. clients with foreign operations.
Mr. Trinklein's areas of practice include advice to U.S. individuals and companies establishing investments outside the U.S., planning advice on worldwide investment structures and acquisition financing and general U.S. corporate and partnership tax planning.  He has represented clients with tax structuring for a range of mergers and acquisition transactions, ranging from public company acquisitions, to private equity fund transactions, to the acquisition of a U.S. professional sports franchise.  He has also assisted foreign countries with the drafting of proposed legislation. 
Mr. Trinklein is ranked by Chambers Global:  The World's Leading Lawyers for Business, Chambers USA:  America's Leading Lawyers for Business and The Legal 500 United States as a leading tax lawyer.  Chambers USA describes Mr. Trinklein as "a creative and confidence-inspiring practitioner who can effectively communicate tax nuances."
Mr. Trinklein joined Gibson Dunn in 1985 and has previously worked in Gibson Dunn's Munich, London, Dallas and Orange County offices.  From 1998 to 2002, Mr. Trinklein was a member of the Adjunct Faculty at Southern Methodist University's Dedman School of Law, where he taught courses on U.S. taxation of international transactions and financial derivatives.  Mr. Trinklein has also served as an adjunct faculty member at the London Program of the University of Detroit School of Law and lectures and writes frequently on tax law topics.  He has a working knowledge of German and French.
Mr. Trinklein received his Juris Doctor, with honors in 1985 from the University of Virginia and his bachelor's degree in 1982 from the University of Chicago.  Mr. Trinklein is a member of the New York State Bar Association.
Publications  
- Author, "Sovereign Wealth Funds:  Tax Makes a Difference," ABANA Review (2008).
This email address is being protected from spambots. You need JavaScript enabled to view it.