Terry Booysen
Co-Founder and Executive Director: CGF Research Institute (Pty) Ltd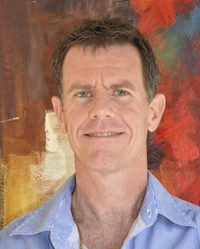 Terry Booysen established Innovative Consulting in 2002, as an independent consultant, specialising in strategic business transformation, smartcard banking and Corporate Governance. By 2004, Terry co-founded CGF Research Institute, (focusing on a segmental offering of Innovative Consulting) where he is an Executive Director and majority shareholder. CGF specialises in researching and producing corporate governance intellectual capital, and in collaboration with subject-matter experts, has this material peer reviewed for the end use and implementation within companies locally and internationally.
Prior to CGF, Terry served 17 years of his professional career in the SA financial services market where he fulfilled a number of senior management positions in the retail, commercial and corporate banking sectors.
His knowledge of the electronic banking industry was fundamental toward appointments as National Manager within two large South African banks that successfully implemented numerous corporate smartcard applications, ultimately leading to his interest in e Business covering pervasive and mobile computing.
Following Terry's career in the banking industry, he joined Electronic Trading Solutions in 1997 as their International Sales and Marketing Manager where marketed and sold internet - based banking solutions to local and international banks.
He then joined IBM SA to assist their consulting division position e Business to the financial services and banking industry.
He spent three years consulting in IBM, having worked on many banking and SARS related projects. His most notable project was an 18 month stint where he developed a smartcard strategy to assist the Sustainable Villages Africa (SVA) project aimed at Previously Disadvantaged Individuals (PDIs), hereby establishing Terry as one of the industry's Thought Leaders, particularly in the unbanked market sector. Terry was also recognised for his contribution in the mining industry with regard the establishment of a TOC (Theory of Constraints) banking model for the un-banked.
Terry's final year in IBM saw him being promoted to the Services Executive of Global Midmarket Business, where he assisted IBM SA position itself in e Business (financial services) and partnership programs.
Terry is a member of the International Federation of Business and Professional Women - BPW (South Africa), the Human Capital Institute Africa and a member of the British Chamber of Business in Southern Africa. He is also the past Chairman of the Corporate Governance Committee within the British Chamber of Business in Southern Africa. Terry is an accredited speaker and regularly presents seminars on GRC (Governance, Risk & Compliance), Small and Medium Business Sustainability as well as addressing CEO forums. He was also an adjudicator in the BWA / Nedbank Businesswomen of the Year Awards (2006/7/8), and CEO (2009/2010) in the corporate governance category and a part-time lecturer at Wits Business School and the Junior Achievement South African (JASA) faculty.
Terry's company, CGF Research Institute (Pty) Ltd is a strategic partner of the Proudly South African Campaign and the company was named a finalist in the 2006/2007 Proudly South African (PSA) / Wesbank Homegrown Awards in the SME categories: Product of the Year, Service of the Year and Innovator of the Year. In 2007/2008 CGF was again recognized for their governance products in the Petro SA Awards. Shortly thereafter, CGF was cited as being one of the up-coming SME companies by Small Business Capital, sponsored by MWeb Business, Standard Bank and Microsoft.
Through Terry's thought-leadership and strategic vision, his company was appointed in February 2010 as a Nominating Partner for AllWorld Network and the SAFG 100 programme, which is partnered by Endeavor SA, the United Nations Office for Partnerships, Harvard Kennedy School and the Business Council for International Understanding (BCIU).
The South Africa Fast Growth 100 (SAFG 100) national programme was recently introduced to promote and recognise entrepreneurship in South Africa. The goal of the SAFG 100 is to showcase South Africa's unsung entrepreneurial heroes, and show the rest of South Africa and the world the innovative work that South African entrepreneurs are doing to usher in a new economy to the country.
CGF has also been recognised by the Association of SADC Chambers of Commerce and Industry, the Global Business School of Entrepreneurs, the Human Capital Institute (Africa) and the British Chamber of Business in Southern Africa and has been awarded their respective endorsements.