Resume of Pierre-Henri Leroy
President of PROXINVEST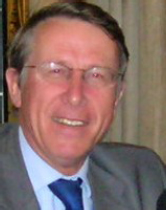 Pierre-Henri Leroy, 61, is a graduate of the Institut d'Etudes Politiques of Paris and of the Paris University Law School, an MBA Graduate from Columbia University in New York, is the founder and president of Proxinvest the first French proxy firm for investors.
After service with The French Industrial Development Agency in the United States, he was associated with international chemical groups Hoechst-Roussel-Uclaf in Paris and Frankfurt, as International Treasurer from 1976 to 1980, and CdF Chimie, as Finance Director and Treasurer from 1981 to 1985.
In 1985, he joined Bankers Trust as a Vice-President and introduced new financial products in France, such as interest rate swaps, preference floating rate shares, debt to equity swaps.
In 1990, he was appointed Director of Funding of Crédit Lyonnais, in charge of managing liabilities, supervising twenty listed affiliates of the banking group and Chairman of Crédit Lyonnais Finance Ltd. (Guernsey).
He resigned from Crédit Lyonnais in 1995 to create Proxinvest a leading independent consultancy specializing in French and European Proxy advisory services and corporate governance. Proxinvest, a member of European Corporate Governance Service (ECGS), has advised institutional investors, professional bodies, international institutions and stock exchanges on corporate governance, written several articles on Corporate Governance issues, but accepts no direct advisory assignments from listed corporations. Proxinvest produces the yearly Proxinvest report on French Shareholders General MeetingsProxinvest report on Management Compensation in French Listed Companies. as well the
He participated to the 1995 founding session of the ICGN in Washington D.C.and was a Director and Treasurer for three years.
He is since 2001 a member of the French AMF Consulative Committee on Individual Investors Protection. He was also for aperiod of three years a Director and Vice Chairman of the AFER 33 BN € life insurance fund.
In 2010 Proxinvest became Managing Member of the European Corporate Governance Service, a joint-venture of local independent experts in proxy advisory services and corporate governance.