VIPsight Goldsponsors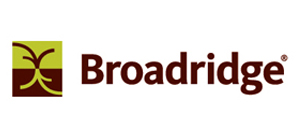 Broadridge Financial Solutions - An International Leader in Shareholder Communications
Broadridge is a technology services company focused on global capital markets. Broadridge is the market leader enabling secure and accurate processing of information for communications and securities transactions among issuers, investors and financial intermediaries. Broadridge builds the infrastructure that underpins proxy services for over 90% of public companies and mutual funds in North America; processes more than $3 trillion in fixed-income and equity trades per day; and saves companies billions annually through its technology solutions.
Outsource solutions for banks, brokers, institutional investors and issuing companies for proxy voting and shareholder communications. Our proxy voting services are fully automated and delivered through our multilingual browser based platform. Broadridge has a well-established global presence offering proxy voting services within many international markets. Our institutional and retail investor communication service provides a total solution for issuing companies delivering company reports, meeting notification and vote tabulation for all beneficial shareholders.

Link Market Services GmbH

Link Market Services is a member of ASX-listed Australian Link Group, a leading global administrator of financial ownership data within the pension fund industry and across corporate markets. Link Group's Corporate Markets division delivers a suite of services that assist organisations globally to meet the obligations that come with the public ownership of their companies or products, as well as managing their interactions with the capital markets.

Our uniquely integrated range of corporate markets capabilities includes registry, employee share plans, investor relations, stakeholder management and meting services. We operate from offices in eleven countries throughout Australasia, Asia, Africa, the Middle East and Europe. Our teams combine a wealth of industry experience with a rigorous focus on client management to deliver a premium service underpinned by market leading digital technology.

In Germany we are the second largest provider of 'Day of AGM services' constituting venue organisation, logistics, registration and voting administration services for companies listed on the German stock exchange. We also provide services for bondholder or other stakeholder meetings.

www.linkmarketservices.de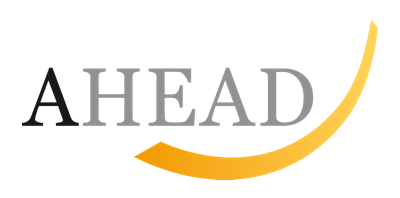 Ahead is a young and innovative financial service provider based in Vaduz – the capital of the principality of Liechtenstein. Our main attention is drawn to our professional clients to who we offer specialised services around the fund business and asset management.
In the area of fund business we are specialised in launching and administrating mutual funds. We see ourselves as an interface between our professional clients, who usually act as fund manager, and the other participants of the fund project. Our main strength is the independence of one single custodian bank which enables us to act exclusively in the interest of our client.
Ahead Wealth Solutions AG has become the first Liechtenstein investment fund management company to receive authorisation from the Liechtenstein FMA (Financial Market Authority) under the new Law on Certain Undertakings for Collective Investment in Transferable Securities (shortened to "UCITS Act" or "UCITSA"). As a result of its authorisation by the FMA, Ahead is permitted to establish and administer investment funds directly in all 30 European Economic Area (EEA) member states. The previous authorisation applied only to Liechtenstein. In addition, Ahead is now permitted to make investment funds available for public distribution within the EEA and to offer them for purchase by investors – without further formalities or authorisations!
In the area of asset management we cooperate with specialists who support us with their investment know-how. Furthermore we offer our institutional partners a wide range of services in relation to the formation and management of an asset management company.

We would be pleased if we are also able to convince you of our company philosophy "The average gives the world its substance, the exceptional its value" (Oscar Wilde). Although – or just because of – most of our services are offered nationally and internationally through many competitors, we are convinced that we are able to stand out from the crowd through our understanding of service and quality - the "Ahead Add-ons".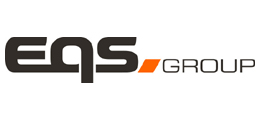 The EQS Group is a Munich-headquartered leading international provider of digital corporate communications.
Since its founding in 2000, the EQS Group has grown to be a leading global provider of digital solutions for investor relations and corporate communications. Its solutions and services enable over 7,000 companies worldwide to fulfill complex domestic and international corporate information requirements securely, timely and efficiently.
EQS Investor Relations and EQS Corporate Communications disseminate financial and corporate news, develop corporate websites and apps, produce online financial as well as sustainability reports, and execute audio and video broadcasts. EQS Financial Markets & Media and ARIVA.DE (25.44%) are active in financial marketing, data and content delivery as well as the development of financial portals. Through its DGAP service, the EQS Group is the institution by which companies fulfill mandatory regulatory news dissemination requirements.
The EQS Group is headquartered in Munich, with a further domestic office in Hamburg. The international growth strategy has led to subsidiaries in Zurich, Moscow, Hong Kong, Shenzhen, Singapore, Taipei, and Kochi. EQS Group currently has over 170 employees.