Page 1 of 12
VIPsight - September 2013
COMPANIES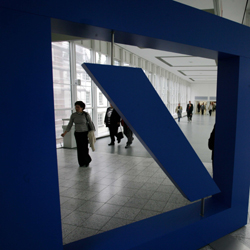 Munich magistrates have issued "several summons" to question "high-ranking employees" of Deutsche Bank over the coming weeks who are accused of fraud in legal proceedings and making false statements while not under oath in relation to the KGL-Pool case. Summons were also served on former bank chief Josef Ackermann. The inquiry focuses on the suspicion that not only did the bank management lie to the court in Munich in the Kirch trial, but they had conspired to do so. Deutsche Bank has not commented on the matter.
After the winning the legal proceedings to backdate the halt to the merger between Unitymedia and Kabel BW, the Deutsche Telekom seems to be victorious also in its controversy with Kabel Deutschland on the issue of the excessively expensive network tariffs. On August 28, the court in Frankfurt rejected an appeal against Telekom in which the biggest German cable manufacturer lodged a claim for some 350 million Euros. After the negative ruling handed down in the first instance by Landgericht Frankfurt, Kabel Deutschland announced that it will consider and decide whether to lodge an appeal after examining the court's written motivation.
BaFin notes faults in the  control in Deutsche Bank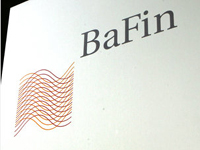 After the conclusion of the core part of a special audit on the manipulation of Libor had been reached, the German finincial affairs regulatory body, Bundesanstalt für Finanzdienstleistungsaufsicht (BaFin), officialised faults in the control procedure on the part of Deutsche Bank but stopped short of any formal sanction against Anshu Jain. Deutsche Bank employees were allegedly too lax, but there was no trace of organized crime interference at Board level. At this point in time the investigation is continuing, and the conduct of a number of bank employees is under scrutiny. The Board of Directors has supposedly nothing to fear. Last Spring, BaFin expressed qualms in a Deutsche Bank, internal investigation which, however, discharged the Board of Directors and tightened the control on Libor.  Now, Deutsche Bank joint CEO can give his answer to the foreign investigators who, by contrast to BaFin are mooting criminal procedings and demands for high-level pecuniary sanctions.
The merger of GSW and Deutscher Wohnen "could make sense"

GSW Immobilien seems to be open to the purchase offer of 1.8 thousand million Euros from Deutsche Wohnen. In the light of their growth strategy focusing on business in Berlin and the likely consolidation of their presence on the housing market, the major Berlin rental agency states that the marriage "could make sense both at operational and industry levels".  To make it happen, Deutsche Wohnen shareholders will be required to vote for an increase in dedicated capital at the extraordinary general meeting to be held in Frankfurt on September 30. Deutsche Wohnen intends to take its rival over by a share swap, offerering 51 of its own shares for 20 of GSW's who have stated their willingness to examine the offer. A number of issues are still unresolved but if 75% of GSW shareholders were to swap their holding, they would create the second largest stock market–listed estate agency in Germany according to Deutsche Annington with 150,000 apartments.
Siemens facing sanction threat in China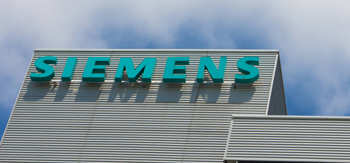 A high-ranking official of the Chinese Government body NDRC (National Reform and Development Commission) is reported to have given lawyers representing Siemens and another 30 foreign companies to understand that their interests would be best served by pleading guilty to all charges they face under Chinese law on competition. The occasion, according to the same unconfirmed, inside source, was a seminar on the antitrust law introduced in China some five years ago.
Xu Xinya states that half of the companies are already under investigation or inquiry and suggests that they plead guilty so as not to face a doubling or tripling of penalties. Furthermore, by releasing copies of letters written by companies who had cooperated with the authorities in the past, the NDRC official is believed to have shown the lawyers how to perform "self-criticism".  It appears that there were also people present from the Ministry of Trade, and from the Authority for Industry and Trade, the government body responsible market supervision. Siemens has issued a denial that it took part in the seminar on antitrust law that was held in Chinese.
Jungheinrich: No stop to stacking
Fork-lift truck manufacturer Jungheinrich AG saw a business downturn in the second quarter of this year. Third largest in the world after Toyota and fellow German Kion, the company was hard hit by the fall in Western Europe's demand for fork-lift trucks. Quarterly profit was 27 million Euros, some half million down on last year.
Morale in the S-Dax quoted company, however, remains buoyant with a second quarter order book up on last year by some 4%. For this reason, management is standing by its forecast confirming a stable European market. The Board is envisaging a return for 2013 similar to that of 2012. The estimated EBIT is unchanged at between 165 and 175 million Euros.
Marseille Kliniken: from health care to IT
Ulrich Marseille, majority stakeholder of Marseille-Klinik AG, seems intent on a full-scale company shake-down. Apparently, future investment will shift from providing health care for the elderly towards developing innovative software for hospitals and health-care organisations, the idea being that software and consultancy is more profitable than providing care for the elderly at home or in specialised centres.
However, the care division ought to be cut loose to prevent a conflict of interest. Consider also that the company, registered in the Entry Standard list since June 2013 after a switch in market segments, would be a direct competitor of IT giants like SAP, Microsoft and IBM.
Marseille, that presently manages 57 health-care units for the elderly, had a turnover of some195 million Euros in the 2011/12 financial year with an EBIT of just under 11 million. The holding of company founder Ulrich Marseille and his family amounts to some 60%.
Alba: less scrap iron
The current slump in the European steel market has caused a dramatic fall in the first half-year turnover of environmental specialist and raw material distributor Alba SE. The chairman of the General Standard listed company, however, points out that the EBT of approximately 5.6 million euros places the company as a market leader. Its EBIT amounts to some 11.5 million Euros.
Steel output for the first six months of 2013 dropped by more than five percent compared to the same period last year which, according to Alba, is the reason for a lower demand for scrap and lower prices. While the second half-year forecast for the steel industry is optimistic overall, Alba's management is expecting slightly lower results for 2013 than 2012.