Page 8 of 12
Campus
Funding of pension funds remains steady, with no sign of higher interest
Analyses by Towers Watson reveal that despite continually low interest rates, the pension obligations of DAX listed companies dipped by 0.6% to 311.8 thousand million Euros; the 2012 year-end figure was 131.8 million.  In addition, pension obligations of the MDax listed PMIs fell by 6% to 37.5 (37.3) thousand million. Asset reserves for pension payments remained unchanged at 192.1 thousand million. This increases the ratio of pension assets to pension obligations by 0.4 percentage points (61.2% at end 2012, 61.6%  at end first half year 2013). Assets of MDax listed companies amount to 16.4 thousand million Euros and the asset/obligation ratio is 43.7% (43.1%). Campus published these figures in "German Pension Finance Watch" a regular source of pension plan analyses of  Dax and MDax listed companies since 2003.  The likely continuation of this phase of low interest has prompted Towers Watson to encourage  companies to look beyond financing company pensions and review the fundamental way their pension plans are set up.
DAI set to fund the Governent Commission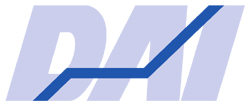 Future funding of the German Code for Corporate Governance,  Deutscher Corporate Governance Kodex, is expected to be additionally underwritten by Deutsche Aktieninstitut (DAI). The Chairman of the Government Commission, Klaus-Peter Müller is presently in charge of the Commission secretaryship which at some future date could find itself relocated the the DAI headquarters in Frankfurt. The plan is yet to be approved by both bodies, and could be finalized at the next meeting on September 17with the appointment of Manfred Gentz to the Chairmanship of the Corporate Governance Commission. It has been common knowlege for some time that the present chairman was due to resign but until now no one had been willing to take his place. VIP eV(Europe's first physical proxy agent in terms of assets under voting) and the Confederation of German Industries, the Bundesverband der Deutschen Industrie (BDI) were both in favour of this new lease of life of the Commission of Corporate Governance headed by a former director of Daimler. Lobbyists agree that heightened Commission participation on the part of the economic world should lead to its rank and file granting the Commission greater acceptance. At the same time, industry is seeking greater leeway for voluntary application of the Code. DAI is mainly composed of joint stock companies and there are many past instances in which pressure groups representing capital market oriented companies adopted a stance on matters of corporate governance that was at odds with that of the government commission. It is important that DAI  rein itself in on issues of corporate governance if it is not to become a sort of alternative commission that sets itself in competition with the original. By the same token, the government commission can only have a future as a body for the self-regulation of capital market companies and be recognized by the legislator provided it is not perceived as a lobby for stock market quoted companies.
Drafting the balance sheet – few instances of amortization of the value of goodwill
Of the 127 companies registered in DAX, MDax, SDax and TecDax that post a value for goodwill in their accounts for 2012 only a fifth itemizes some form of amortization. Experts in drafting and auditing year-end company returns examine the accounts of German groups in annual research programmes conducted by the University of Saarland in Germany. It emerges that groups in the Dax listing amortized a mere 4 thousand million Euros of the value of "goodwill" – a devaluation of 1.68 %. Three thousand million Euros came from Telekom alone from business reorganization in the USA. The rest trickled down from another 23 groups.
Researchers calculated that this was equivalent to a duration of usage of 200 years while once upon a time goodwill was amortized over 15 years. The reason for this shyness in amortizing a company's immaterial worth seems to stem from drafting accounts in accordance with the principles set forth in the IFRS  (International Financial Reporting Standards) set of international rules that do not provide for a planned amortization period but only a yearly impairment test.