Page 3 of 6
ACTIONS CORNER
Deutsche Lufthansa AG: Foreign Shareholdings reach 40% Threshold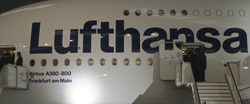 Deutsche Lufthansa informed that its share register shows a shareholding of 41.7 percent non-German shareholders. In accordance with section 4 paragraph 1 of the German Aviation Compliance Act (LuftNaSiG), the company, therefore, is authorized to buy back own shares.
However, the release added that following careful analysis, the company does not believe that there is any immediate danger of an increase in the non-German shareholdings which would endanger the company´s ability to meet the requirements for retaining its licenses, rights, and prerogatives under aviation law. Therefore, it currently does not intend to exercise its right to buy back its own shares under section 4 paragraph 1 LuftNaSiG.
Wirecard AG. Strategic Partnership with SoftBank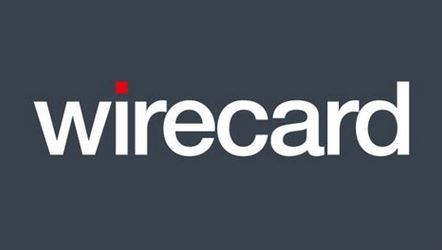 Wirecard and SoftBank Group have signed a binding term sheet under which an affiliate of SoftBank shall invest approximately 900m Euro in Wirecard via a convertible bond mechanism. For this purpose, Wirecard shall issue convertible bonds with a term of five years to SoftBank, convertible into 6.923.076 Wirecard shares (currently corresponding to appr. 5.6% of the common stock in issue) at 130 Euro per share. The issue is subject to approval at the AGM to be held on June 18th, 2019.
In connection with the investment, the parties also have signed a memorandum of understanding on a strategic partnership for digital payment solutions. According to the memorandum, SoftBank will also seek to support Wirecard´s geographic expansion into Japan and South Korea and shall provide collaboration opportunities within the SoftBank Group´s global portfolio in digital payments, data analytics/AI and other innovative digital financial services.
Allianz SE: Looking beyond the BREXIT?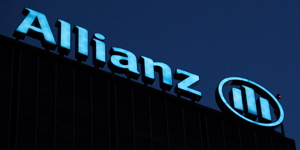 According to a report on Sky News, Allianz is in advanced talks to buy Legal & General´s home insurance business.
In December 2018, Sky News informed that Direct Line had indicated its interest in making a 400m pound bid to buy the British insurer´s unit. The new report said that Allianz was in exclusive talks to buy the unit, which was put up for sale last year.
Uniper SE: Request by Cornwall GmbH & Co. KG for the convocation of an AGM
Cornwall GmbH & Co. KG, a company advised by Elliott Advisors (UK) Limited, requested the convocation of an extraordinary AGM of Uniper SE with the agenda item: "Resolution of an instruction to the Board of Management to prepare the conclusion of a legally binding domination agreement between Uniper SE as the dominated company and Fortum Oyi or one of its subsidiaries as the dominating company." Alternatively, Cornwall requests to amend the agenda of an annual shareholders meeting still to be convocated.
According to the ad hoc announcement, the Board of Management of Uniper assesses the request and works on a statement in respect thereto.
Leoni AG: Part I, Restructuring Program
In light of the greater costs incurred due to ramp-up difficulties at the plant in Merida, persistently poor operating performance in the Wiring Systems Division and a further downturn in the market, the Board of Directors of Leoni decided that it is no longer able to maintain its outlook for fiscal 2019 presented on February 7th. The detailed guidance issued in the annual report for 2018 is therefore no longer valid, while it is still too early to provide updated new guidance. Leoni now estimates a 50m Euro burden due to Merida for 2019. In addition, anticipated performance improvements at other plants have not materialized. Overall, the company is facing a further challenging market environment, particularly in China. In addition, certain OEMs have significantly reduced their delivery expectations for the next months with respect to the Wiring Systems Division.
Furthermore, the Board of Directors decided to implement its "VALUE 21 performance and strategy program" with the objective to improve both profitability and cash flow as well as to align the Company to promising and profitable business areas. The program entails restructuring costs amounting to about 120m Euro, around half of it related to headcount and most of which expected to incur in the 2019 and 2020 financial years.
In addition, the Board of Directors has identified business areas with annual sales of up to 500 m Euro for which the Company is considering all options. Furthermore, Leoni intends to change its corporate structure into a financial holding company that is lean and geared to functions relevant to the capital market with two divisions that operate entrepreneurially and are managed on a stand-alone basis.