Page 2 of 5
Buhlmann's Corner
The small virus and the big world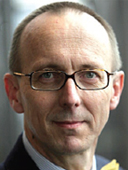 The Chinese Communist Party is affirming its claim to hegemony in Africa and Asia by generously handing out money. This is amicably called the Belt and Road Initiative (BRI). The catch is that the Chinese not only distribute the money generously, but also want it back with interest. When Sri Lanka could not pay (any more), the seaport Hambantota Port went to the communists from Beijing.
This little virus is causing 2/5 of the BRI projects to totter and half of them to face real hardship. One out of every two seats at the world's airports are closed, paying homage to the biological accident of history. At least that is the established political will. Even against many, often long-standing legal positions.
The electorate, who want to see football at their fingertips, is treated quite differently. 2/3 of the seats were officially released. One could get the impression that the fans were almost all standing and sitting in the front row, cheering loudly and maskless en masse. The question begs to be asked: Who in heaven's name decided this and with what justification?
483 million € is argument enough - that is the sum of the (publicly known) sponsors' contributions. While ANT is in custody in China, AliPay is allowed to perform at Wembley along with TikTok and even in Mandarin. A third of the sponsors were blessed in Beijing and advertise harmoniously together with Russia and Arab potentates. UEFA's rules are based on values such as human rights, international understanding and tolerance. Nevertheless, they are happy to receive money from Gazprom and SOCAR. Even though the energy company from Azerbaijan cancelled shortly before kick-off, SOCAR money had supported the war against Nagorno-Karabakh.
Corruption has not yet really got a grip on football, officials fly faster than anyone can learn to walk. Not only family-owned companies like Volkswagen, but also other listed sponsors should be questioned by their shareholders.Unfortunately, they are becoming more immune to shareholders and other viruses with each passing day.
The best example comes from Tokyo. While until a few weeks ago the GPIF (Government Pension Investment Fund) was the largest shareholder in the country, it is now Japan's central bank. Since 2010, it has been buying more and more shares from crisis to crisis, just like the European Central Bank (ECB) buys bonds. What is particularly bad about this is that the Japanese are buying ETFs so that no one can be held liable for ownership and responsibility.
The small virus shows and demonstrates the hypocrisy of global medical governance. There is no space for illusions …money money money