Page 1 of 11
VIPsight - August 2010
COMPANIES
SAP swallows Sybase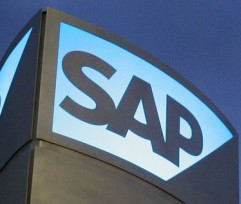 For a total of €4.7 billion, Walldorf soft ware provider SAP is to take over US soft ware company Sybase; in late July the Brussels competition watchdogs gave the green light to the transaction. On 27 July SAP then announced that the group had indirectly, through its 100% subsidiary Sheffi eld Acquisition, made Sybase shareholders a public off ering of $65 US per share, which had been accepted by 92.1% of outstanding Sybase shares. SAP announced that as part of a so-called Short-Form merger, permitted in the US State of Delaware, the merger was to be carried out as quickly as possible and without a separate AGM for the remaining Sybase shareholders. Aft er completion Sybase will become a 100% subsidiary of SAP America. Th e shares would then also cease to be traded on the New York stock exchange.
Bilfinger postpones IPO of Australian subsidiary

Bilfinger CEO Herbert Bodner wanted to take in up to €900 million from the IPO of its Australian subsidiary Valemus. Because of the plunge in the Australian leading index Sydney All Ordinaries, Bodner retreated. Th ey did not want to get rid of the subsidiary under its value, the Mannheimers indicated. In principle, however, the group still wished to hive off its subsidiary – a sale would also be possible.
Need for correction at Siemens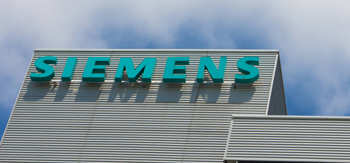 In the diagnostics division of conglomerate Siemens, the group had brought together dearlypurchased company divisions like the former Bayer diagnostics division, US provider DPC and Dade Behring. In this division the Dax company off ers machines for laboratory diagnosis of blood, urine or tissues, thus fi lling a gap within the group. Since however the division is not currently delivering the growth rates aimed at at the top of the business cycle, CFO Joe Kaeser recently indicated that the group might have to engage in write-off s here. Analysts estimated the need for a write-down of goodwill, to date €5.5 billion, at one to two billion Euros, according to Financial Times Deutschland. As for dates, the writing down could happen at the end of the business year in September.
Commerzbank sorts things out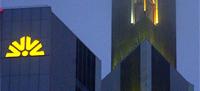 Commerzbank hived off Channel Islands Holding and the Kleinwort Benson Private Bank in early July; both went to holding company RHJ International. The assets administered by the two companies are rated by Commerzbank at £5.6 billion (€6.3 billion). One week later the Frankfurters sold the savings-and-loan subsidiary Allianz Dresdner Bauspar (ADB) to the Wüstenrot Building Society. The amounts saved with ADB were €21 billion at the end of 2009.