Page 1 of 8
VIPsight - September 2015
COMPANIES
Gesco: still uphill

Gesco AG, the SDax-listed SME holding company got off to a flying start in the first quarter of 2015/16 (at March 31). Sources within the company, however, state that increased turnover and improved order quality notwithstanding, the difficulties are still far from over. Turnover was posted at approximately 119 million Euros, 8 percent up on the same period of the year before. The order book has grown by 15 percent and now stands at approximately 146 million Euros, with the caveat that a number of orders will be accounted for in next year's turnover. A sizeable part of the business was generated by Setterstix. Inc., Gesco's new American subsidiary. Despite the rise in turnover, the SME group is still short of the margins posted in recent years, the reason being the restructuring operations that two of the 17 subsidiaries are presently undergoing. Company management, however, maintains that these initiatives are expected to reach completion by the end of the present financial year.
Gesco, however, confirms its forecast of between 480 and 490 million Euros in group turnover for fiscal year 2015-16., with profits at between 12.5 and 14 million Euros.
zooplus: upswing in sales of products for house pets
zooplus AG, the mail order distributor of products for houshold pets, posted a 34 percent rise in revenue to 344 million for the first half of 2015 with a 36 percent increase in turnover to 333 million Euros. EBT is up 11 percent to some 3.6 million Euros. The SDax listed company points out that growth was not only the result of higher turnover but also by lower costs and maximized efficiency. Indeed, costs fell from 31 to 29 percent in the first half year.
In short, Zooplus is standing by its forecast for 2015, with gross revenue not less than 725 million Euros an EBT between 8 and 12 million Euros.
SAF-Holland: market swing towards trucks and trailers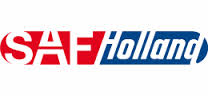 Supplier to the automobile industry SAF Holland S.A. posted excellent results for the first half of 2015. Turnover is approximately 559 million Euros, up 16 percent on the corresponding period of the year before, and even the adjusted EBIT rose by 36 percent to almost 50 million Euros, all despite sluggishness in key markets like Brazil, Russia and Australia. The SDax-listed company owes its success to the increase in demand for trucks and trailers in the USA and Europe – SAF-Holland also manufactures drive shaft and braking systems as well as clutches and jacks. An additional factor in this success was the strength of the dollar and, all told, each business area – trailer systems, powered vehicle systems and aftermarket – posted significant increases, both in turnover and in profit.
The company has clearly stated its medium-term strategy of focussing on growth in emerging countries, and the results achieved in the Asia-Pacific area in the first six months of this fiscal year are particularly encouraging. SSAF-Holland has tweaked its forecast for 2015 slightly upwards seeing a turnover veering towards the upper limit of 980 million Euros. Adjusted EBIT is expected to be in excess of 90 million Euros.