Page 1 of 7
VIPsight - 2nd Edition 2016
COMPANIES
278 investors file a lawsuit against VW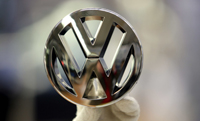 Volkswagen faces a multi-billion-euro lawsuit from professional investors in the wake of the emissions scandal in Germany. The Tübingen-based lawyer Andreas Tilp filed a lawsuit at a regional court in Braunschweig brought by 278 institutional investors from around the world for damages of EUR 3.255 billion for share price losses. They accuse the Wolfsburg-based carmaker of failing to inform them about the manipulation of emissions in a timely manner. The Braunschweig regional court confirmed the filing of the lawsuit.
The plaintiffs include 17 financial service providers and insurance firms from Germany and the US pension fund Calpers.
The living is easy

VONOVIA, Germany's largest residential property company, reported net income of EUR 995 million in 2015 (up from EUR 410 million in 2014). This jump is largely attributable to the integration of Gagfah and Süddeutsche Wohnen. Vonovia (formerly Deutsche Annington) also benefited from higher rents and fewer vacant properties. Rental income rose by 80 per cent to EUR 1.4 billion.
According to CEO Thomas Hegel, the Düsseldorf-based property company LEG was ultimately unaffected by the fact that its planned merger with Deutsche Wohnen in autumn 2015 did not go ahead: "We have emerged from the situation in a stronger position," he said at the presentation of the company's results. At the end of 2015 LEG agreed to buy 13,570 units from the Vonovia company. This increases LEG's stock to 130,000 residential units. The company had just 91,000 when it was floated at the start of 2013.
LEG's operating profit increased by 25.9 per cent to EUR 206 million in 2015. Shareholders have reason to be pleased not just with an almost 22 per cent jump in the share price last year but also with a higher dividend. The Board and Supervisory Board have proposed a dividend of EUR 2.26 per share (up from EUR 1.96 last year).
A turbo-charged bonus at Porsche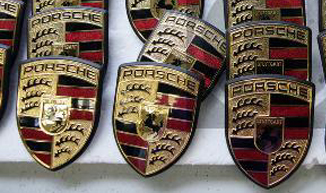 Employees of Porsche are rejoicing. Each of the carmaker's approximately 15,600 employees has received a bonus of EUR 8,911 "for the best business year on record", as Porsche reported. The sports car manufacturer sold approximately 225,000 vehicles in 2015, a new record figure. Porsche also posted record sales revenue and operating profit.
German companies suffer reputational damage
Private investors believe that recent scandals such as those affecting VW and Deutsche Bank are harming the international reputation of German companies. More than one in two (58 per cent) think that the reputational damage will be long term. Sound corporate governance is a key consideration for private investors, as a Forsa survey commissioned by Union Investment shows.
Anyone prepared to invest their money in stocks pays particular attention to responsible management (79 per cent). Furthermore, private investors have clear views on sound corporate management. Asked what sets a company apart, three particular aspects were mentioned: good treatment of employees (95 per cent), transparency regarding the manufacture of products (86 per cent) and environmental awareness (80 per cent).
Jens Wilhelm, the Member of Union Investment's Management Board responsible for Portfolio Management and Real Estate, sees parallels here with the behaviour of professional investors: "In the course of implementation of Principles for Responsible Investment (PRI) the so-called ESG criteria are increasingly coming to the fore in institutional capital investment." Individually this means ecological criteria (environment), social criteria (social) and aspects of good business management (governance). And there is a clear calculation here: "Not just institutional investors but also private investors are increasingly recognising that companies which are well managed in the broadest sense of ESG are less susceptible to risks and therefore more robust and more successful in the long term," explains Wilhelm. 

Private investors consider companies themselves to hold primary responsibility for the implementation of corporate governance principles. Seventy per cent of respondents do not believe that the state should impose regulations regarding the responsible management of companies. Instead they advocate ESG disclosure by companies on a voluntary basis.
Union Investment commissioned the market research institute Forsa to gauge the attitude of private investors to the theme of corporate governance in January and February 2016. 500 financial decision-makers in private households aged from 20 to 59 with at least one financial investment were surveyed.
Sleeping soundly
bmp Holding AG, an e-commerce group focussing on the sleep product segment (bed products, bedroom furniture, mattresses), performed in line with expectations in 2015. In the year that it repositioned itself as an e-commerce company, consolidated sales stood at EUR 4.8 million, with over half of this total achieved in the fourth quarter.
It should be noted that sleepz GmbH was consolidated into bmp Holding for the first time in May and the companies of the Matratzen Union group were consolidated into bmp Holding for the first time in December. Therefore bmp's consolidated sales in 2015 contained only part of their annual sales. Annualised sales at bmp subsidiaries amounted to EUR 12.8 million in 2014.
The revenue guidance of EUR 25-40 million for 2016 remains effective. Sales are expected to increase compared with 2015 thanks to organic growth at the subsidiaries and further acquisitions. For the subsidiaries alone, the sales target for 2016 exceeds EUR 20 million, of which more than EUR 4 million is attributable to the first quarter.
LPKF Laser&Electronics AG: Major order from the solar industry
Sunny skies  for LPKF Laser & Electronics: From its headquarters in Garbsen by Hannover, the company has announced successfully securing a series of substantial orders worth 17 million Euros from a customer in the solar generating field. Invoicing will take place in 2016-17. In 2015, LPKF's turnover amounted to 87.3 million Euros, with a negative EBIT of  3.7 million Euros. The Prime Standard listed company announced that the forecast 10 percent increase in turnover and the double-digit margin took these new orders into account.
Steilmann SE: Break-up looms
Bankrupt apparel company Steilmann is facing dismemberment. The bankruptcy receiver announced that talks are ongoing with potential investors who, however, are only interested in certain parts of the company. As things stand, therefore, it is looking unlikely that the entire group will be taken up. Steilmann SE filed for bankruptcy on 24 March 2016 and its subsidiary followed suit on 6 April. The day-to-day business is being conducted as usual.
Wacker Chemie AG: New facility in the USA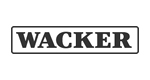 Wacker Chemie AG has begun producing polysilicon in its new Tennessee factory. At a cost of  2.5 billion dollars, it is the largest single investment in the company's history. It took 5 years to build and when production gets up to speed, it will employ 650 staff. At the inauguration ceremony, group chief executive Rudolf Staudigle stressed the growth potential that will materialise with the success worldwide of solar panels. Wacker estimates that the generating capacity installed in the course of this year will continue to rise to between 60 and 70 Gigawatts. The increase will be particularly marked in China, the USA, Japan and India. According to the communiqué, silicon-based solar panels are better that those that run on other technologies.