Page 1 of 9
VIPsight - 3rd Edition 2016
COMPANIES
Deutsche Bank is closing 200 branches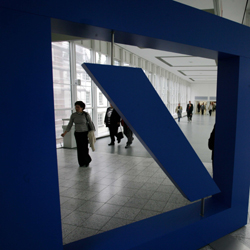 Deutsche Bank has incurred a loss of almost half a billion euros as a result of fraudulent share trading. According to its annual report, Germany's largest bank increased its provisions for "external fraud" to EUR 475 million euros in 2015 from EUR 20 million in 2014. A spokesman declined to say what event or events the charge related to or when it occurred.
The bank is also to cut 3000 full-time positions at 200 branches. This is practically one quarter of all its branches in Germany. These measures will be taken after agreement was reached with the bank's works council. Around 2500 of the 3000 job losses will affect the private and commercial banking unit. Deutsche Bank is focusing on the expansion of its digital services. There are also plans for a further 1000 job reductions in other business and infrastructure units. "Our objective is to avoid compulsory redundancies," the bank said in its statement. Most of the job cuts are expected to be made in large cities.
Airbus overtakes Boeing
The Farnborough Airshow marked an end to the order boom for the major aircraft makers. During the event the European manufacturer Airbus outstripped its US rival Boeing in terms of new orders, and is therefore again leading the way so far this year. Airbus' Chief Operating Officer John Leahy conceded, however, that his goal of from 650 to 700 new orders for 2016 was on the ambitious side. At the trade fair near London Airbus disclosed orders and commitments for 279 commercial aircraft worth around USD 35 billion at list prices. Of this total, 197 are firm new deals. Boeing secured commitments for 140 aircraft worth USD 22.4 billion, including 20 firm orders.
Shoes from the Speedfactory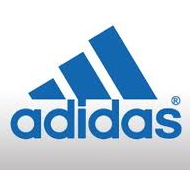 Adidas's classified pilot project is being carried out in a separate, restricted access facility in Ansbach belonging to its partner Oechsler, a plastics producer and automotive industry supplier. The first 500 pairs of running footwear are scheduled to be produced as prototypes in this plant in the autumn. They will not be for sale as the quantity is so small and are solely for marketing purposes. Large-scale production at a 4600-m² factory in the central Franconian town of Ansbach, which will have an annual output of half a million pairs of footwear, will commence in 2017. Speedfactory is the name given by Adidas to this production concept, which is expected to gain in importance over the coming years. "We are revolutionising our industry," remarked Herbert Hainer, who steps down as CEO of Adidas in September, at a recent event in Ansbach.
Wirecard has a new niche
Wirecard has conquered a new niche. In tandem with the software developer AMETRAS the company has developed a payment app for the furniture and furnishings store Inhofer. This development undoubtedly also has the potential to attract other customers. The payment app offers a practical solution to Inhofer customers, who can pay a small deposit for their goods immediately upon purchase and use the technology to settle the remaining balance upon delivery. Payment is made using a smartphone and a card reader by credit card or direct debit.
MTU Aero Engines: orders worth over EUR 1 billion
The engine manufacturer MTU Aero Engines secured EUR 1.1 billion in orders at the Farnborough Air Show. "Geared turbofan technology continues to be in very high demand among airlines," said MTU's CEO Reiner Winkler today. According to Winkler, with its high market share in programmes for short- and medium-range aircraft as well as regional and business jets, MTU also stands to benefit from the aftermarket business.
Deutz running great
The three millionth engine has come off the production line at Deutz's main factory in Cologne, another milestone in the long history of the engine maker. Just last year, DEUTZ notched up the nine millionth engine to be built worldwide since the Company was founded more than 150 years ago. DEUTZ opened a new engine plant in Cologne-Porz in June 1993 that was among the most cutting edge of its kind in the world. Today, Cologne-Porz is home to DEUTZ's most important assembly plant worldwide and the Company's headquarters. A few weeks ago, DEUTX commenced production of camshafts and crankshafts in a new shaft centre at this site.
Today, DEUTZ is one of the world's leading independent engine manufacturers and employs around 3,700 people.