Page 1 of 7
VIPsight - 3rd Edition 2019
COMPANIES
 Siemens AG: Portfolio Adjustment planned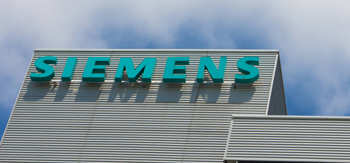 As part of its measures to sharpen the focus of its portfolio, Siemens plans a carveout of the Gas and Power Operating Company as a separately managed company, as well as a spin-off of the new legal entity combined with a subsequent IPO in order to deconsolidate the new company, while retaining a significant influence. In conjunction with these measures, Siemens also announced the intention to transfer its holding in Siemens Gamesa Renewable Energy S.A. to the new company.
According to the announcement, the IPO is scheduled to be completed by September 2019.
Pfeiffer Vacuum Technology AG: Relationship Agreement with Busch Group concluded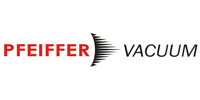 Pfeiffer Vacuum concluded a relationship agreement for the strategic cooperation with the Busch Group, which owns more than 50% of the issued share capital of the company via its investment vehicle Pangea GmbH. Negotiations started already in November 2018 and covered the areas research and development, procurement, IT and services and sales. Along with the operational cooperation, the agreement also establishes uniform standards as regards compliance and risk management.
Pfeiffer Vacuum expects that the cooperation will have positive effects on earnings and facilitate annual medium-term synergies in a lower two-digit Euro million range.
thyssenkrupp AG: Fundamental strategic Realignment proposed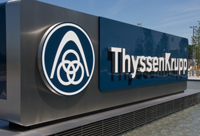 thyssenkrupp and Tata Steel decided that it is unlikely that the European Commission will approve the planned joint venture of their European steel activities. As a consequence, the executive board of thyssenkrupp reassessed the strategic options for the group and proposed to not go ahead with the planned split into two independent companies. Instead, the company shall fundamentally realign itself to significantly improve its operating performance. Planned actions include a value based and more flexible portfolio approach with greater freedom for the development of all businesses, a leaner holding structure and a stronger performance orientation. At the same time, the group shall strengthen its capital base in order to gain the necessary financial leeway for necessary restructuring measures and business development. A potential outcome of the strategic reorientation could be an IPO of the Elevator Technology entity.
Leoni AG: IPO or sale of Wire & Cable Solutions Division planned
Leoni AG is preparing a separation of its Wire & Cable Solutions Division through a stock market listing or sale, including the option of a partial sale. While no final decision has been taken as yet, the company underlined in a release that a separation would enable a focus on the development of the Wiring Systems Division.
The decision to prepare a separation of the Wire & Cable Solutions Division followed a review of the existing group structure with regard to the optimal future ownership structure of the divisions.
Leoni´s Board of Directors sees only very limited synergies between both divisions and intends to increase their operational independence. In this context, corporate support functions will be transferred from the holding company to the divisions.