Page 1 of 6
VIPsight - 1st Edition 2020
COMPANIES
Continental AG: Don`t do Things by Halves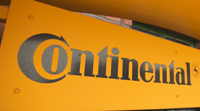 Effective January 1st, 2019, Continental concluded the realignment of its powertrain business into an independent group of legal entities now called Vitesco Technologies. But just in October 2019, the Executive Board of Continental AG decided to spin-off Vitesco Technologies from Continental with a subsequent listing. Subject to the approval of the Supervisory Board of Continental, the planned spin-off shall be submitted to the AGM on April 30th, 2020, for approval. The listing of Vitesco could take effect within the same year.
Initially, the company had planned a partial sale and a subsequent listing of the business. The decision to rather spin-off the division as a whole instead can be interpreted as a signal that challenging times are ahead. In this regard, Continental talked about taking the offensive and tackling the accelerating trend towards powertrain electrification. But Continental is also reacting to the at present largely unpredictable conditions for a potential partial IPO in 2020.
METRO AG: Another exclusive Attempt to sell Real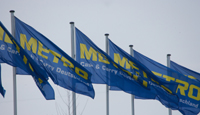 Anyone looking for a German soap opera will find great entertainment at METRO. The most recent U-turn took place on December 5th, 2019 with the termination of the negotiations with the bidder consortium led by redos real estate gmbH and the agreement with a consortium of The SCP Group S. á. r. l. and x+bricks AG ("consortium") on a memorandum of understanding and exclusive negotiations regarding the sale of its hypermarket business and related business activities ("Real"). The aim of the parties to this memorandum is to conclude a sale agreement for the hypermarket business until the end of January 2020.
Exclusivity is a relative property these days. About six months ago METRO concluded an agreement on exclusive negotiations regarding the sale of the hypermarket business with the consortium led by redos. Now, a revised offer submitted by the consortium on October 31st, 2019, formed the basis for the new exclusivity agreement. According to METRO, the consortium aims to fully acquire Real´s operating business and the real estate portfolio of 80 properties. As regards operations, a nucleus of stores shall be continued, while a large number of stores will be transferred and others shall be closed. The transfer of stores to other retailers shall take place subsequently and is independent of the sale of Real to the consortium. In case of a transfer of a store to another retailer, it is the intention of the parties to contractually oblige these retailers to take over the Real employees. Similar to the previously contemplated transaction with the consortium led by redos, METRO expects a net cash effect from the transaction of 0.5bn EUR.