Page 3 of 5
Politics
Deutsche Bank AG: BaFin appoints special representative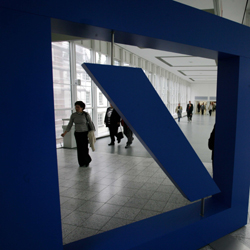 In order to prevent money laundering and terrorist financing, BaFin ordered Deutsche Bank AG to take appropriate internal safeguards and comply with general due diligence obligations, based on section 51 (2) sentence 1 of the German Money Laundering Act (Geldwäschegesetz).
BaFin also appointed a special representative in accordance with section 45c (1) in conjunction with section 45c (2) no. 6 of the German Banking Act (Kreditwesengesetz) in order to monitor the implementation of the ordered measures. The notice became final on September 21st, 2018.
Furthermore, the management board of Deutsche Bank appointed Stephan Wilken as head of Anti-Financial-Crime and Group Anti-Money Laundering Officer, effective October 1st, 2018. Wilkens replaces an executive who is leaving for Danske Bank to become chief compliance officer and join the board of that bank. Wilken´s appointment is still subject to regulatory approval.