Page 2 of 5
Buhlmann's Corner
"questionable balance sheets"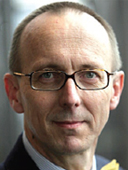 Thus, DER BETRIEB on 8 January 1948 overwrites its title story in Volume No. 1 and Issue No. 1 with the subtitle "Vermögensdarstellung oder richtige Erfolgsmitteilung" (presentation of assets or correct notification of success). At that time, the magazine was published under licence No. 42 of the British military government and in the aforementioned article, the company considered the problem of a congruence between the principles of creditor protection and accountability. Is the magazine (https://www.der-betrieb.de/), which still exists today, still up-to-date with the topic?
Deutsche Bank shares had a market value of 55 billion in 2000. Since then, the bank has raised more fresh money on the stock exchange than its current market value - so it would have been rational in retrospect to liquidate the bank back in 2000. At Wirecard, the balance sheet margin was "only" one third of the balance sheet total or just the entire equity capital. At the last Annual General Meeting, I asked in this respect, among other things, why there were no reserves, but only provisions, and how much of the auditor's fee has already been repaid or would still be paid because of this mistake? It is difficult to estimate how many employees participated AND remained silent and for how long. The sharpest weapon in German stock corporation law is not only the right to ask questions according to § 131 - which seems to be de facto no longer valid since March 2020 - but the combination with § 400, which punishes misrepresentations with arrest.
From what we know today, some of the answers in the Daimler-HV of recent years (concerning Diesel-Gate) were simply wrong, and the worst thing is that the wrong answerer Dieter Zetsche (still) dreams of being chairman of the supervisory board. This grievance is surpassed at VW, where even today the man who served as CFO until 2015 does not give up his position as chairman - to protect himself, of course. Soon not only he, but also his old misdeeds will be time-barred.
As much as China is now regarded as God-be-with-us by Western agitators, communist capitalists have internalized the rules of Wall Street with great conviction. Alibaba founder Jack Ma announces that Alibaba part-financier Ant Financial will be floated on the stock market for 200 billion (whether USD or €). To this day, no one knows exactly where Alibaba is based and whether it is a real share or an artificial product of a share, i.e. whether it remains will-less or whether it has voting rights. Even serious registered companies (like Experian) are based in mainland Britain, have their AGM on the island of Ireland and refuse to register non-British shareholders in the share register: Give me your money and keep quiet!
Some would have done better to keep quiet: Carsten Spohr (Deutsche Lufthansa) said as recently as 19 March 2020 that "our balance sheet is stronger and our debt-to-equity ratio much lower than that of most competitors". Only a little later, however, the company appears to have a market value of 5 billion, 40 times less than Alibaba's Ant Financial, and needs 9 billion to avoid becoming illiquid. And this as the owner of more than 760 aircrafts. By the way, the market value of the "largest German bank", whose loans tend to end up in Donald Trump's secret tax returns, amounts to 10 billion today.
For times of crisis, it has remained secret for far too long how schnitzels, AGM sausages and other delicacies are produced: until a whole region around the Toennies slaughterhouses practice their 2nd lock-down. As entrepreneur Clemens Toennies said so aptly on 26 June 2020 (https://www.rainews.it/tgr/tagesschau/articoli/2020/06/tag-Clemens-Toennies-Deutschland-Coronavirus-Fleisch-SChlachten-172704be-152d-4cd1-8754-caf7dad802d6.html) we will change the industry: probably 25,000 pigs had to be slaughtered daily in the home office.
They can flee from the responsibility, the unsuccessful Commerzbank board administrators, the Audi diesel offenders from the heart centre of the VW group (Audi was the holy centre of the blessed Ferdinand Piech!), the wirecards (no matter whether Burkhard Ley, Markus Braun or Russian secret services), the Carsten Spohr or Jack Ma and Hans-Dieter Pötsch: Responsibility is not a water under the bridge, we should call attention to issues that are questionable, like in 1948!