Page 1 of 12
VIPsight - March 2015
COMPANIES
Suspected monopoly in RWE power station construction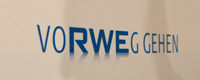 In November 2014, findings began to come to light that implicated Imtech in a series of shady dealings between 2008 and 2010 that allegedly caused substantial damage to the group. On February 3, Munich magistrates accompanied by federal police officers moved into four of the Dutch scaffolding manufacturer's premises in Germany and into those of another nine companies in the same field. Investigations are focusing on more than ten individuals being accused of rigging contracts that limited competition in the construction industry. Apparently, there were bidding irregularities in the construction logistics of the power stations in Eemshaven and Hamm. Instead of competing on lowest price to win the bid for the technical equipment of the job the partners allegedly involved (Cofely, Caverion and Air Technology/Ferrostaal) then agreed to pass their inflated orders to Imtech in exchange for a slice of the cake generated by bogus orders. As of now, a number of individuals have confessed to raising false invoices. The German Monopolies Commission is also under investigation, seemingly accused by RWE itself after news reports in November 2014 raised doubts about price rigging, and then inspection revealed discrepancies between material invoiced and actually registered on site. It had never occurred to RWE that any irregularities were taking place. 
CTS Eventim: Under the microscope
The German Monopolies Commission has launched an investigation into the affairs of SDax-listed ticket manufacturer CTS Eventim AG & Co. KGAA suspected of abusing its dominant market status. Financial journal Manager Magazin was informed by a commission spokesperson that this procedure is presently administrative and its aim is to ascertain whether there exists admissibility of antitrust business practices on the part of Eventi. Enquiries began last November and are focusing on specific information that came to light during the audit of a transaction that CTS had participated in.
The impact on CTS's share price was not good. After the news was made public, the price slumped by more than 15%. In its meeting with the media, CTS was steadfast in assuring that it had obeyed the law and had not resorted to illicit practices. Eventim states that it is cooperating fully with the authorities and has answered all the questions within the prescribed time frame.
Takkt: Office furniture numbers rising
SDax listed office furniture and shopfittings trader, Takkt, AG, has posted surprisingly good results for 2014. Turnover is up by almost 3% to some 980 million Euros and Ebit has increased by more than 15% to approximately 111 million Euros. According to the board of management, sales in the USA were better than expected. Sales to North America are off to a good start in the current financial year also and are expected to grow even more. Sales in Europe are expected to rally strongly with a rise in orders placed by corporate clients. Takkt management are forecasting an increase in revenue for 2015.
Petrotec: Looming losses
Producer of organic energy substances Petrotec AG close to being taken over by a US concern, has announced losses for 2014 in both turnover and revenue. The blame is being attributed to unfavourable market conditions, in particular a drop in prices on buyers' markets. Provisional figures for last financial year indicate a probable shortfall of some 3.8 million Euros. The need for the Prime Standard-listed company to review its 2014 forecast downwards for a negative Ebit was clear in August. Its turnover of 167 million Euros meant that the company achieved its initial target (between 150 and 220 million Euros) but Ebit fell from 5 million Euros of the previous year to 2.2 million.