Page 2 of 6
Buhlmann's Corner
One share – one vote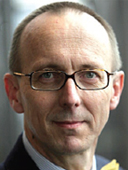 That was a popular saying many years ago when I was young, which indeed may be why it has been universally forgotten. The number of shareholder votes cast in France increases in accordance with investments, but also because there is an underlying trend for people to no-trade and leave the shares untouched. In China a giant IP ended up in the portfolio of institutional investors in a dearth of transparency not at all what is to be expected of a selling company of that stature.
Are there any pennies dropping here? Standard and Poors closed its S&P500 indicator listings with non-voted stock and snapchat as the last item. Their royal majesties, sovereigns of the gulf of # wanted to make the running for everyone but were instead brought to a halt. Their intention was to use ARAMCO to shift 1/20 into the pension fund which in turn would be managed according to the rules governing fiduciaries, a move that would have rendered null all voting rights even under the legal systems of such countries as Germany, the Bahamas or even Finland. There, the majority shareholder may do as he pleases.
And that is just what he did, firstly slashing the taxes to almost half which almost doubled the price of oil. If, instead, the king so desires the power (and worth) of ARAMCO will continue to be at the royal beck and call. Taxation now here, now there, oil cartel prices now up now down. Presently the effect will make itself felt in the pension of the retired Californian school teacher. I wonder if she knows – I wonder if she minds.
Insofar as experience is a learning curve, Deutsche Börse is feeding us a diet rich in experience, but what's the endgame?
Some get the shares, some get the debts is the name of the game with insider knowledge an optional extra. It's pointless talking to the top management at DeutscheBörse AG. If they knew, they are just barefaced bad, plain and simple. If instead they didn't know, they were unfit to be the bourse's doormen.
See appear the long arm of the law striking a deal worth 10.5 million Euros so that Carsten Kengeter chairman of the board of management may be allowed to keep the shares that Paul Achleitner & Co managed to get to him. And so the question is if Kengeter gets to keep the shares, who gets to foot the bill?
What are we dealing with here? The fiduciary managed share capital of a company or a mountain of Monopoly money to play with?
Is the majority shareholder thought to be just naïf because he can get away with anything?
Are we witnessing trust being ousted by betrayal? And what happens if the 4 million suddenly become 10? Would that be Kengeter's problem too?
….when the shareholder pays up (10 Mio), he is entitled to a part of the increased amount. Perhaps we should retain the services of Moelis & Co. (American investment boutique) to help Deutsche Börse put its accounts in order.
And last but not least, the deal struck between Deutsche Börse and the German government states "no malfeasance has come to light" and for that to stick "someone – parties unknown – will pay 10.5 million Euros".
One wonders if at that point, S&P will remove Deutsche Börse from its indicator listing.
Indeed: One share – all pay