Page 5 of 6
People
STADA Arzneimittel AG: Resignation of members of the Supervisory Board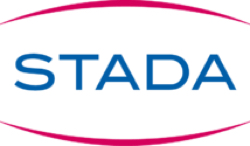 Bad Vilbel, August 2017 STADA disclosed that Carl Fredinand Oetker (Chairman of the supervisory board)), Rolf Hoffmann, Dr. Birgit Kudlek, Tina Müller and Dr. Gunnar Riemann have resigned from their positions on the supervisory board with effect from the end of September 25th, 2017. Dr. Eric Cornut will continue his position as a member of the Supervisory Board. The release did not specify if the employee representatives on the supervisory board will step down as well.
According to Ferdinand Oetker, with the announcement of the beginning of negotiations for a domination and profit and loss transfer agreement, "we view our task in the context of the ownership changes to be complete. We have therefore decided to step down from our posts".
The "we" seems not to include the supervisory board member Dr. Eric Cornut. Also, the step may be a bit premature, given that the beginning of negotiations does not necessarily guarantee a successful conclusion by September 25th, 2017.