Page 2 of 13
Buhlmann's Corner
Unthinkable, but true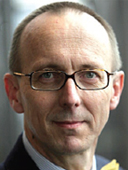 There is a Krupp Group, which took over the once much more stable Thyssen Group, formed the ThyssenKrupp unit and is led by a 96-year-old patriarch. Repeatedly, candidates for a successor came under the spotlight. The decision was in favour of a clear pecking order with Cromme at the top. To make the reshuffle possible, the German Corporate Governance Code had to be twisted in such a way as to allow more than one former board member on a code-compliant Supervisory Board. The Commission showed consideration, and allowed two old board members onto the Supervisory Board without a "cooling-off" period, to watch over old deeds and their progress.
How is a (new) director of the Foundation, without the wherewithal, now to be secured power in-house? By anchoring in the statutes a multiple co-decision right for Supervisory Board appointments and a multiplicity of voting rights. The dream of one day readjusting the statutes cherished by important shareholders – whoever had persuaded them – was not shared by VIP. This Cromme foundation equipped with a right of secondment is more realistic: unlimited power with limited capital investment.
From time to time positions must be filled anew, if only for biological reasons. What could be more comfortable than to have in-house candidates to select from? While they are busy with themselves, the leader and strategist can look out for unthinkable solutions, and even be paid for searching for power plants. Truly unthinkable, one might think – but you shouldn't ...
At the end came the day when the Supervisory Board chairman of two historically very friendly related companies, viz. Siemens and Thyssen Krupp, took two decisions, one with one hat on and one with the other. At Siemens, the nominee, Dr. Heinrich Hiesinger, was shown the door by Chairman Cromme, and at ThyssenKrupp the red carpet was rolled out, also by Cromme, for Hiesinger as candidate for the position of Supervisory Board Chair. More conflict of interest is difficult to imagine, otherwise this variant would have been added to the Code.
Mr. Müller, what are you to do now? In at least one of the personnel decisions, Cromme should have left the decision to a deputy. It remains to be seen how the Supervisory Board (under Cromme) will treat the conflict of interest in the next report.