Page 2 of 13
Buhlmann's Corner
I was there – you too?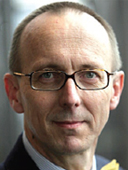 At the Deutsche Bank AGM last month in Frankfurt I was there, with all my shares, and thousands of other people too. The voting attendance, the quorum for taking decisions, amounted to a bare 6% of share capital. Any further questions? Perhaps some concern? Why, after all it's nothing unusual: there is an AGM and nobody goes. VIP was there.
Anyone who does not yet understand why at Infineon a Supervisory Board member could be appointed against the majority of shareholders, and what risks are associated with these AGM attendance figures, would please not ask us anything any more. Well, these were individual cases, were they, Infineon and Deutsche? Yes, it may well be, but in that case the majority of cases are in this category. At IVG, with a capital presence of 60%, in part only 60% voted. So that means around a third of the voting attendance? Not to forget that is like that at Commerzbank: there are individual shareholders there with holdings in the double digits. At IVG – rumours run – it would have taken only one of the two young major shareholders not voting in order for the opposition to win. The rumour is all the more piquant, because just that almost happened, because of inattention. At Commerzbank things would not get that far, since after all the State's involvement sees to that; all the same, it abstained when it came to SoP.
What actually unites these "cases"? Is it really just criticisms by individual shareholders of the Supervisory Board, or of Supervisory Board members? Ought a Supervisory Board member with 50% of less than a 100% discharge to be continuing? Ought an attendance of 6% at a global bank to be taken as an opportunity to continue with "business as usual"?
In Spain it is regarded as almost normal for attendances to be over 100%. In Germany we will only waken up when attendance falls below zero. I've already got the point, I was there – you too?