Page 8 of 13
Campus
DAX groups forecasting again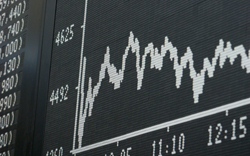 Last year, because of the uncertain economic developments, eight of the 30 DAX groups published new forecasts for the current business year. This year, finds Cortent Kommunikation, all DAX firms again gave a forecast for 2010, with indications of expected turnover or result. In principle, listed companies are, according to a judgment of Frankfurt Higher Regional Court given in late 2009, obliged to publish a forecast.
Dividends fall
Shareholder association Deutsche Schutzvereinigung für Wertpapierbesitz (DSW) has published a study on dividends paid by German firms. According to it, in the Prime Standard one in two companies paid dividends for 2009, as for the previous year. However, the amount of dividend paid out fell from €31.61 billion in 2008 to €27.26 billion in 2009. The biggest dividend payers were RWE, Deutsche Telekom, E.On, Allianz and BASF, which alone totalled a distribution volume of €13.6 billion. The likelihood of a distribution and the size of dividend are apparently correlated with index membership. Whereas in the DAX 86.7% of firms pay dividends, in the MDAX it is 74.0%, in the SDAX 66.7% and in the TECDAX 48.3%. In Prime, only one company in three shared out profits.
High assent to compliance
According to a study by steria mummert, 84% of executives regard compliance as an important factor in a company's success. The consultancy found the most important objectives given to be compliance with legal requirements (60%), avoiding financial risks (47%), protecting employees (46%) and upholding reputation (41%).
More research on Supervisory Board members
Professor Marcus Labbé, along with Susanne Rückert (Arqis), has set up the Deutsche Aufsichtsrats-Insitut, D.A.I. The object of the D.A.I. is to promote research and development in the area of responsible and sustainable company development. Among the institute's supporters are A.T. Kearney, the Deutsche Bank, Euler Hermes and PwC.
Environmental funds work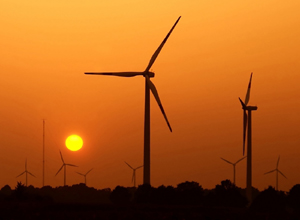 A study by consultancy firm Adelphi looked at how investors are pushing climate protection forward. As Adelphi found, environment and sustainability funds are having a measurable influence, particularly on smaller firms. The proportion of environment-friendly and sustainable investments on the capital market as a whole is still small. However, such capital investments had a clear influence on company managements. Environment-friendly capital investments also strengthened CSR divisions, and helped to get tight environment-protection strategies incorporated into business policy.
Bulky business reports
The average business report has around 450,000 characters, finds geschäftsberichte-portal. To save pages, in more than a third of cases font sizes were reduced. 55% of firms placed value on readability, 45% more on graphics and illustrations. A total of 87% stated that balanced typography was very important.
Heavy footprints
Consultancy firm Adelphi has done a study commissioned by the Environment Ministry looking at the so-called carbon footprint, i.e. CO2 emissions, of individual installations. With conventional capital investments there are currently around five tons of greenhouse gases for every ten thousand euros invested, said one finding. This was half the carbon footprint of the average German citizen. Choosing environment-friendly and sustainable investments could reduce this emission quantity by an average of 42%, said the study.