Page 7 of 13
People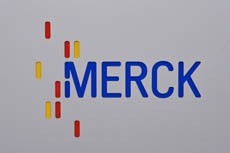 August 1 will see Marcus Kuhnert appointed general partner and CFO to the board of management of MERCK the family-owned chemical and pharmaceutical concern in Darmstadt. 45-year-old Kuhnert is presently with Henkel, and he will replace Mattihias Zachert who, a few weeks ago, became chairman of the board of directors of LANXESS.

The departure of KKR and Permira from ProSiebenSat.1 Media raised the need to reorganize the Supervisory Board. The media group has given public notice of a general meeting convened for June 26 announcing the candidates standing for election. Johannes Huth, Head of KKR's European operations, is retiring from the Board as are other long-standing members such as Jörg Rockenhäuser, Lord Clive Hollick and Götz Mäuser. The current Supervisory Board has proposed Werner Brandt as new chair. Brandt is on the point of leaving his leaving his position as CFO in SAP, and he also sits on the Supervisory Board of Lufthansa and TWE. Previously, Brandt was CEO of Fresenius Medical Care for two years, and member of the board of directors and President of European Operations for Baxter Deutschland GmbH from 1992 to 1999.  The other candidates standing for election to the Supervisory Board of ProSiebenSa.1, with its share quotas presently in free float are the head of Iconic Entertainment Lawrence A. Aidem, Parisian scientist Antoinette P. Aris, manager of Yahoo Adama Cahan, chair of the board of directors of Celesio Marion Helmes and the manager Verizon Erik Adrianus Hubertus Huggers. There will be a single round of voting following the recommended procedure set forth in the German Corporate Governance Code.
Now that the dispute in the circle of shareholders of B. Braun has been settled, an offer has opened for a seat on the Supervisory Board of Rhön-Klinikum. Ludwig Georg Braun is expected to be elected to the Supervisory Board at the general meeting to be held on June 12 at Frankfurt's Jahrhunderthalle. The proprietor of the supplier of pharmaceutical products owns more than 15 percent of the company. The seat becoming free is that of Detlef Klimpe.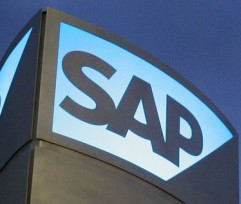 SAP boardroom member Vishal Sikka since 2010, and head of all company operations for product and group software development for just over a year, has tendered his resignation, citing personal reasons according to a communiqué issued by the Waldorf-based company on May 4. Speculation still surrounds the reasons for this move on the part of Sikka, thought to be the protégé of SAP founder and board of directors  chairman Hasso Plattner. Rob Enslin and Bernd Leukert have been appointed to the board of directors with immediate effect. Enslin will continue to head sales organization while Luekert will be head of development organization worldwide. Both managers were promoted to the Global Management Board last year.
Lisa Davis is expected to take over a limited number of Michael Süß's duties in Siemens on August 1. On May 6, after a meeting of the Supervisory Board, the group announced  the resignation for personal reasons of the head of energy engineering in agreement with the company. Bridging the gap until the arrival of Davis from Shell, Randy Zwirn will attend to Süß's area in a caretaker capacity with representation on the board of directors by Klaus Helmrich.
In a note, TUI announced that Frank Jacobi will take the place of Petra Gerstenkorn who, because of her increasing commitment to the third sector trade union "ver.di", is resigning from the Supervisory Board at the end of June. New vice controller Jacobi has sat on the Board as representative of the employees since mid 2007. Ver.di will most likely select its new representative for appointment to the Board in June.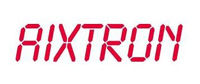 In a company statement dated May 26 last, soon after Xetra's gate closure, Aixtron the Aix-la-Chapelle-based machine tool manufacturer announced that by mutual agreement, Wolfgang Breme was resigning to take up other professional activities unrelated to the company. No replacement is being sought to fill the company's CFO slot.  Martin Goetzeler who has been at the helm of the company for a year will take over Breme's tasks himself.
On July 16, Marc Owen, long-serving manager with McKesson, will replace Marion Helmes as spokesperson for Celesio. His post as CFO will pass in turn to Canadian-born Alain Vachon who has also been with the U.S. group for a number of years. Helmes, who will leave the pharmaceutical wholesaler on July 15, will continue her association with Celesio under terms that were agreed on in perfect harmony, to assist the new leading team through the transition period. Martin Fisher, former head of the Operations Division, resigned from the board of directors on May 22. The changeover came about as a result of McKesson's move into Celesio. The Americans are seeking to buy up the remaining shares in order to take the MDax listed company off the stock market.
Georg Lingg is quitting FUCHS PETROLUB; the announcement of his departure towards mid-year was made during the presentation of the company's quarterly report. The group is whittling down its board of directors from five to four members, and Lingg's duties will be divided among the members remaining. FUCHS PETROLUB has pointed out that Lingg's departure has nothing to do with cost-cutting.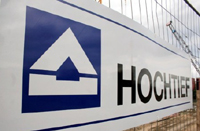 The Supervisory Board of HOCHTIEF has appointed Nikolaus Graf von Matuschka and José Ignacio Legorburo to the board of directors with immediate effect. Matuschka has been with the construction company since 1998, and Legorburo has held a post on the ACS board of directors for a number of years. The duo will share responsibility for operative business and will also be required to assist Chairman Marcelino Fernandez Verdes who, together with CFO Peter Sassenfeld alone,  has run the group since his appointment to the HOCHTIEF board of directors a year and a half ago. Since the outset of his career with the German construction group in 1998, Matuschka has held a variety of managerial posts, latterly, since February 2013, on the board of directors of HOCHTIEF Solutions. Legorburo from Spain comes from ACS and was manager of its building subsidiary Dragados, a company once also managed by Fernandez.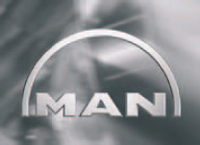 René Umlauft has resigned from MAN. The Munich-based group is seeking a successor. The HGV manufacturer announced that the 49-year-old head of the Diesel and supercharged engines division is seeking professional innovation.  Umlauft has been leave of absence with immediate effect. His contract was due to expire on 31 August  2014.
Jenoptik: exeunt
After the departure of the major shareholder who was so taken by the positive run in the value of his Jenoptik AG stock that he sold it, now it is the turn of the CFO of the Tec-DAX-listed optoelectronic company to abandon ship. Rüdiger Günther has announced that his contract will run its natural duration until its expiry date at the end of March 2015. His successor should be appointed as soon as possible.
Since the outset of his appointment as CFO Günther, working hand in glove with Michael  Mertin, chairman of the board of directors, succeeded in doubling the share quotation of the technology group and increasing its turnover by 3 percent.  Günther, a graduate in economics and commerce has held a number of important positions in finance including Metro AG, as well as in Infineon and Arcandor as CFO. His future plans after Jenoptik are as yet unknown.
Init innovation: musical chairs
Init Innovation in traffic systems AG, the Prime Standard specialist in public people transportation will soon have a new Supervisory Board member. Günter Girnau is resigning after 13 years on the Board and his post of chairman will be taken by Hans-Joachim Rühlig, his vice-chairman since 2011.  The shareholders' meeting appointed Ulrich Sieg to the Supervisory Board as a new member – currently on the Supervisory Board of Hamburger Hochbahn AG, he will join INIT in July.
Wolfgang Degen has decided to resign from the company's board of directors where he has served as technical director for many years. As CEO of Init GmbH he will continue working with the group in a consultancy capacity and his tasks as CEO will be taken on by CEO Gottfried Greschner. In future, the board of directors will have a membership of four.
Kontron: fine-tuning financial activities
The boardroom of TecDax-listed Kontron AG has two new faces: Michael Boy is replacing former CFO Andrea Bauer. Bauer resigned her position with the mini-computer manufacturer abruptly at the end of 2013 after a tenure of only three months. She was temporarily replaced by Gerhard Klingele.
Boy joined Faber Castell in 2006 as coordinator of sales worldwide, responsible for enlarging national and international companies. Boy holds a degree in economic mathematics and has served as financial director at European management level  of International Flavors &Fragrances.
Kontron is eager for him to continue following the savings strategy as it has been implemented so far adopted. The Supervisory Board expects that he will build, implement and fine tune a modern, worldwide approach to finance.
With effect from end May, Kontron has also appointed Jens Wiegand as the first technical director to the board of directors. Wiegand has 25 years experience in R&D in a variety of markets as well as knowledge in Embedded  Computer Technology and the Embedded Software Industry. Lately he was Vice President for industrial solutions and strategic marketing worldwide for Windriver.