Page 2 of 6
The German Mittelstand
Coming together to close the SME innovation gap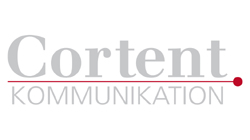 By and large, German SMEs are considered innovative and open to change. This time round, however, studies conducted by the Institut für Mittelstandsforschung (IFM) failed to confirm their acknowledged tradition of being able to deal successfully with innovation. Indeed, a report on innovation of a non-technological nature within SME-generated innovation as a whole (http://www.ifm-bonn.org/uploads/tx_ifmstudies/IfM-Materialien-250_2016.pdf) went so far as to call it the innovation vacuum that emerged from the 2008-9 financial crisis.
In this study, SME experts made use of the most accurate parameters for both the technological and non-technological. In general not subjected to a stand-alone approach but conceived for use in the preparation of novel attributes in technological products their scope is to improve the quality of both product and service. These are important prerogatives that underpin SMEs and without them competing with major industries would be inconceivable. In terms of the end result, there is little difference between tech and non-tech innovation, the capacity for innovation increases only as a function of company growth.
However, the report also brings up an interesting side effect that could pave the way out of the dilemma. When small companies organize themselves into consortia, the innovation vacuum is much less pronounced than when they stand alone. In addition to the benefits of synergy, resources and networks unavailable to small single concerns open up.
This idea has indeed been proved scientifically by reality. GESCO AG, an industrial group made up of leading companies in their respective fields and technology applicable in the investment goods industry, in particular the technology of production processes, resource management, health and safety, and infrastructures including mobility technology sought the effects of this very synergy.
The companies involved maintain their operational autonomy but they benefit from support in the form of controlling, coaching and consulting. This sidesteps the weaknesses of small and mid-size companies but grants them access to their strong points, issues such as speedy decision making, proximity to the market and the highly significant identification of staff with employer.
Togetherness also makes the smaller company strong. In order to enhance the innovative strength of SMEs, the IFM relies less on material help. According to experts it is much more important to create networks for sharing experience and knowledge. This orientation should also be encouraged by coordination on the part of the chambers of commerce with examples of best practice already established.