Page 5 of 6
Capital News
Wacker: higher dividend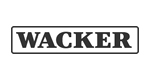 WackerChemie chose a conference on the capital markets in Munich to announce that it intends increasing shareholder participation in the company's successes by distributing half of the annual profit figure. Up to now, the percentage distributed has been a mere 25 percent.
Shop Apotheke: IPO successfully accomplished

Shop Apotheke Europa, online pharmaceutical trader, has made a successful launch on the Frankfurt Bourse. A total of 4 million shares were placed at 28 Euros each. Approximately half a million shares came from existing shareholders and the remaining three and a half million are new shares the result of an increase in share capital. The issuance accrued a revenue of 100 million Euros for the company. Based on the issuance price, the company is worth 254 million Euros. Shop Apotheke intends to make use of this revenue to open new markets, especially in southern Europe, and to streamline logistics by automation. The company is originally German but its headquarters are now in The Netherlands.
Paragon: new shares
La Prime-Standard-listed Paragon has obtained fresh capital. An increase in cash capital raised 13.4 million Euros with the placement price set at 32.50 Euros per share, 3.85 percent lower than the previous day's Frankfurt bourse closing price (XETRA). The offer was oversubscribed 3.5 times. A total of 411,478 new shares were placed with qualified investors and with the majority shareholder and company founder, management board member Klaus Dieter Frers. The revenue must be used to sustain growth above all in electromobility and for continuing to underpin a solid balance sheet. The capital increase was managed by Hauck&Aufhäuser.