VIPsight - December 2010
COMPANIES
Deutsche Bank secures majority at Postbank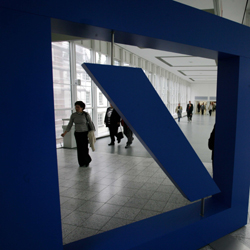 Following the expiry of its takeover bid to free shareholders, Deutsche Bank has secured a majority of Deutsche Postbank, the institution announced on 27 November. Altogether, the market leader now holds 51.43% of the Bonn institution, after at least 21.48% of the shares were offered it for the statutory minimum of €25 per share. That means at least 70% of the shareholders, who before the bid held 30.5%. Deutsche Bank will announce the final outcome on 29 November.The takeover would have been €1.7 billion dearer if the Frankfurters had waited with their bid till 2012, when they take over the outstanding 39.5% of Postbank shares from the holding of former group parent Deutsche Post. Making the voluntary offer eliminated the obligation to make a compulsory bid, which after February 2011 would have to be at the €45.5 that Deutsche Bank agreed with Postbank in 2009 for the transfer of Postbank shares. This is the biggest takeover in the German banking sector in the current year. It remains to be seen whether Deutsche Bank will secure the book value of €650 million in its sale of the BHF Bank, planned before the end of the year. Banking house Lampe, belonging to the Dr Oetker group, is said to have left the bid race. The best offer so far had come from LGT. While the Liechtensteiners were interested, it was mainly in the BHF Bank's private-client business. The Indian Hinduja group and financial investor Apollo are also said to be among the bidders.
Porsche capital increase planned for 2011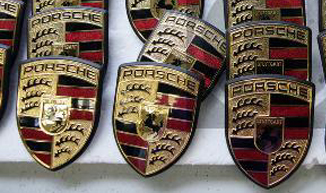 The merger of Porsche Automobil Holding SE with Volkswagen announced for the second half of 2011 could be considerably delayed for juridical and fiscal reasons. To the fore is the capital increase at Porsche needed to remove indebtedness, with proceeds on the issue totalling €5 billion, which would have to succeed. Porsche is still under the pressure of €6 billion in commitments. The AGM on 30 November could approve the capital measures. According to CFO Pötsch, additionally, the outline tax conditions for the complex merger are not yet fixed. Moreover, the effects of the actions for damages against Porsche in the US for four billion Euros and the damage claims by various fund companies in Germany on the merger cannot yet be definitively evaluated at the present stage of proceeding. The credit-providing banks had already stated that in the event of a delay they would extend the first tranche of the €8.5 billion line of credit, amounting to €2.5 billion, by four months.
Hochtief versus ACS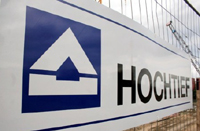 It is still unclear whether Spanish construction group Actividades de Construcción y Servicios (ACS) will succeed in its bid to take over DAX-listed Hochtief. ACS already holds just over 30% of Hochtief and is offering eight ACS shares for five Hochtief shares, which corresponds to a lower figure than the stock-exchange price. If the ACS plans succeed, they would bring about the biggest construction group in the Western world, with an annual turnover of €35 billion.
The management and employees at Hochtief are skeptical about the takeover. Allegedly the Spaniards want to take over the healthy firm and fillet it to get themselves out of debt. German Chancellor Angela Merkel accordingly passed a "Lex Hochtief", demanded by the SPD, i.e. a tightening up of German takeover law, by way of making a definite refusal. Additionally, the Essen firm failed with its application Australia to have its competitor ACS put in a takeover bid not just for Hochtief in Germany but also for Hochtief subsidiary Leighton, in which the Hochtief holding is 54.4%. That would probably have made the takeover effort so expensive that the Spaniards would have had to drop out for financial reasons. After the Australians had refused a decision in first instance, Hochtief is now appealing to the Review Panel. According to media reports, Hochtief is also having fresh thoughts about the IPO of airport subsidiary Concessions, called off last year, the sale of its holding in Aurelis Real Estate, and a capital increase.
VW on an expansion course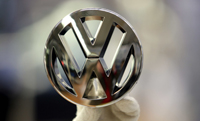 VW currently holds 30% of the shares in MAN and 45% of the shares in Scania. VW supervisory board chair Ferdinand Piëch, who, in a personal union, is also a supervisory board member at Porsche and chair of the MAN supervisory board, is allegedly planning for VW to raise its holdings in Swedish lorry subsidiary Scania from the current 45% to 80%. Thereafter, Scania is allegedly to take over MAN as part of a takeover bid. VW would then transfer its 30% holdings in MAN to Scania. The whole thing would be staged as a "merger of equals". MAN had attempted in vain in 2006 to take over Scania. Piëch is hoping that a merger of the two lorrymakers under the VW umbrella would bring synergies totaling half a billion Euros.
In the meantime, the owning families Porsche and Piëch have agreed to the sale of Porsche Holding in Salzburg, Europe's biggest private-car dealer, to VW. For €3.3 billion in cash, the Wolfsburgers will incorporate the Austrian family business by 30 September 2011, thus strengthening their own sales activities. The merger of Porsche Automobil Holding SE with Volkswagen, so far scheduled for the second half of 2011, might, however, be delayed. Porsche is at present still burdened by six billion euros of commitments. To get out of debt, a capital increase with proceeds from the issue of some five billion Euros was arranged at the AGM. According to CFO Pötsch, the fiscal conditions for the complex merger are not yet set. Additionally, the effects of the damage suits against Porsche in the US for four billion Euros and the damage claims by various fund companies in Germany on the merger could not yet definitively be evaluated at the present stage of proceedings. The credit-providing banks had stated that they would in the event of delays be prepared to extend the first tranche of the €8.5 billion credit line, amounting to €2.5 billion, due on 30 June 2011, by four months.
K+S will shift to personal shares
Fertilizer and chemicals group K+S is planning to convert its shares from bearer to personal shares. A motion to this effect will be presented to the AGM in May next year, the company indicated in Financial Times Deutschland (FTD). Since in the case of personal shares, the shareholder's names are in fact recorded in the share register, companies have a detailed picture of their shareholders and can thus see in good time whether investors are showing big holdings. However, the administrative effort and therefore cost of personal shares is considerably higher than for bearer shares. If K+S actually makes the move next year, then half the Dax companies will have personal shares.
Accounting error at Sky Deutschland

On 22 November it was announced that the Federal Institute for Financial Services Oversight (BaFin) had found errors in various accounts from German pay-TV Sky Deutschland. Thus, the annual accounts and group accounts for 31 December 2007, and the situation report and group situation report for the same year and half-yearly financial report and intermediate situation report for the first six months of the business year 2008 of the then Premiere AG, were faulty, stated the Munich group in a press release. Specifically, BaFin was complaining inter alia that subscriber figures had been put too high, payments for purchasing Bundesliga licences not adequately explained, and the firm's value set too high. As the pay-TV provider stated, BaFin's findings had for the moment no direct repercussions on the balance sheet. The company rejected the accusations and would have the Bonn watchdogs' findings tested in court. If the channel, renamed Sky Deutschland in summer 2009, loses, it will have to present new balance sheets for the corresponding periods. It would also be threatened with administrative fines and damage claims from third parties.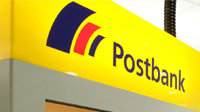 Postbank leaves the MDAX
After the expiry of its takeover bid, Deutsche bank holds over 51.5% of Deutsche Postbank. Since additionally Deutsche Post holds 39.5% of Postbank, the free float fell below 10%. Postbank will accordingly soon have to leave the MDAX, the likely replacement being Deutsche Wohnen.
Stratec Biomedical enters the TECDAX
Stratec Biomedical Systems AG, provider of analysis systems for clinical diagnosis and biotechnology, moved into the technology index TECDAX on 19 November 2010, replacing the share of wireless technology provider Smartrac AG. The unscheduled change was made necessary when Smartrac's free float figure fell below the required ten percent. US financial investor One Equity Partner is in the process of taking over the Amsterdam firm entirely.
Commerzbank saves interest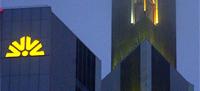 An agreement with bank rescue fund SoFFin provides that Commerzbank has to pay interest on its State aid totaling €18.2 billion. The provisions state that the Frankfurt bank should pay 9% interest on the government's silent contribution of €16.4 billion, i.e. some €1.5 billion, as soon as it shows a profit in its Civil Code annual accounts. That was not the case in 2009, and is not likely to be in 2010 either. While Commerzbank's CEO Martin Blessing stated in mid November that Germany's second biggest private bank would show a profit on an IFRS basis for 2010 of one billion euros, and thus come back into the profit zone faster than expected, because of write-offs the bank would continue to be recording a loss in its Civil Code final accounts for 2010 too. That means federal Finance Minister Wolfgang Schäuble is once again empty-handed in 2010. Still worse, he has no entitlement to subsequent payment of the €1.5 billion, since the interest expires.
Since this discrepancy is hard to communicate, the Bundestag's confidential financial-market committee, known as committee 10a, will at the CDU's request look into the role the SoFFin steering committee played in concluding the agreements for the rescue measures for Commerzbank. The finance-policy spokesman for the CDU/CSU Bundestag group, Leo Dautzenberg, admitted there may have been errors in reaching the agreements. Particularly explosive here were the imposed requirements, for instance, that the bank should separate from its real-estate specialist Eurohypo by 2014, but also that it would have to pay the interest on the government contributions only once it was recording a profit on a Civil Code basis. The Commerzbank CEO stated that he would begin paying back the state aid by 2012 at latest, even if he had to make a capital increase to do so.
HeidelbergCement back in Merckle's hands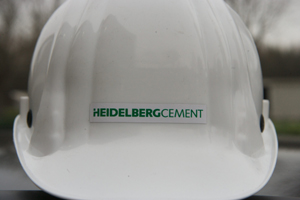 By early November the Merckle family business empire had built its holdings in the Heidelberg group back up to over 25%, thus obtaining a blocking minority. "Particularly in a cyclical industry, a stable, reliable anchor shareholder is an advantage," said HeidelbergCement CEO Bernd Scheifele, welcoming the commitment by the family holding company. In the economic crisis the Merckle family empire had lowered its HeidelbergCement holdings from a one-time 72% to below 25%. The elder Adolf Merckle commited suicide in the face of the collapse of the family empire. His son has now stated that Merckle was back on a sound footing again, but that no further purchases of shares are planned for the next twelve months.
Buhlmann's Corner
A sorry picture of the USA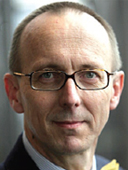 WikiLeaks is (self-interestedly?) damaging the US image of leadership. Keeping file notes that no one out there is to read – that's hardly the proper care of the good family father. What we see is a lord of the manor of the bad kind. WikiLeaks is destroying the legitimacy of the US authorities to collect fines for corruption from Siemens, Daimler & Co. In moral terms, the shareholder actually ought to ask whether the payers should not claim rights to restitution. At least WikiLeaks shows us the contradiction and the double-dealing – a contradiction that good corporate governance can never accept.
Things are quite different with the State Bank of the "uncreative" Chancellor Angela Merkel, the KfW – as we know, a capital stock from a paternal foundation by the Americans after World War II. The institution recently held a conference, together with the Frankfurt School of Finance and Management, on "Sustainable Investment 2010"– a progress report, perhaps? Wonderfully structured and brought from all across Europe, the papers were presented and only lightly discussed. A quote from the moderator, Professor Martin Faust, "the general meeting is only for private shareholders, sustainability does not have much of a place there," tore down the green façades of SRI/CSR and ESG funds with equal trenchancy. Since no objection was offered, those concerned seemed to agree with him: green is apparently just there for advertising.
ACTIONS CORNER
Bilfinger Berger announced on 5 November that it was reserving the right to take legal steps against David Mackay for damaging its reputation. The former CEO of the transport company in Edinburgh had publicly discredited the company and its employees, said the construction firm in justifying the step. According to its statements, Bilfinger had a contract in Edinburgh, as head of a consortium with Siemens and CAF, to build 18-kilometers of tram lines. The Scots accuse Bilfinger of being responsible for delays on the project. Bilfinger claims there were many changes to plans and lack of preliminary work for which the client was solely responsible.
The Effecten-Spiegel is suing Deutsche Bank for payment of €3.6 million. €25 for a Postbank share was too little, says the Düsseldorf holding company. The firm, which also issues the magazine of the same name, has according to its statements filed suit with Frankfurt Regional Court. The holding company is demanding at least €45.45 per share - the figure major shareholder Deutsche Post is receiving. Deutsche Bank had deliberately circumvented provisions on making a compulsory swap offer, thus cheating Post Bank shareholders of €1.7 billion, stated the plaintiffs.
In the eight-year long legal dispute between Leo Kirsch and Deutsche Bank, a judgment in first instance would be given on 22 February 2011 or witnesses and evidence required, announced judge Brigitte Pecher. München Regional Court I on 23 November again considered the question whether Rolf Breuer was partly responsible for the insolvency, making the media tycoon eligible for up to €1.3 billion in damages. Kirch claims the former bank CEO is responsible because of interview statements about the media empire's creditworthiness and collapse.
In the long-running case of industrial espionage with Oracle, SAP has been handed a record fine. A jury trial in Oakland, California, sentenced the German group to pay damages for corporate infringements and data theft. The German software giant has to pay almost one billion Euros, i.e. 1.3 billion dollars, to its US competitor. The Walldorf firm had previously reached agreement with Oracle to pay lawyers' fees amounting to some 120m US dollars. Before the court, its archrival had accused TomorrowNow of having stolen software and secret data and used them. While SAP admits misconduct by the subsidiary it had once purchased, it pleaded for a fine amounting to 40 million dollars. All legal possibilities are now being looked into.
In the case brought against Porsche Automobil Holding SE by two shareholder groups about January 2009 AGM decisions, the preference shareholders bringing the suit lost on appeal. Stuttgart Regional Court rejected their actions for avoidance. The plaintiffs wanted inter alia to overturn the discharge to board and supervisory board of Porsche SE for the business year 2007-8. The bulk of the billions earned in the business year were because of price-saving transactions in relation to the VW share. The option transactions are claimed to have decisively contributed to Wiedeking's having been able to collect over €77 million in annual pay. The plaintiffs saw breaches of the law here. In their opinion there had also not been adequate information at the time about the hedging transactions, through which Porsche wanted to secure a majority in Volkswagen. A complaint of denial of leave to appeal has been announced.
AGM Dates
Politics
Bank levy on saving banks too?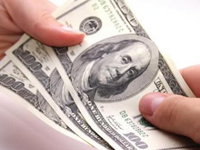 In late October after long discussions the Bundestag decided on the bank levy. The money taken from the banks is going to go into a €70 billion fund to help rescue credit institutions in the event of trouble. The Bundestag resolution explicitly states that savings banks and cooperative banks must also contribute to the fund – only development banks and the Agricultural Pension Bank are excepted. However, the so-called Restructuring Act has still to pass the Bundesrat. Here it appears that the Länder of Baden-Württemberg and Hessen in particular are to call on the mediation committee to exempt savings banks and cooperative banks from the rule. Along with the bank levy the Bundestag brought in a pay ceiling of €500,000 for all employees in a government-supported bank. Previously this provision had applied only to the boards of institutions supported. At credit institutions where the State has over 75% involvement, in future bonuses and variable pay are also to go. Additionally, a new insolvency procedure was adopted for system-relevant banks. It should mean these can be more quickly restructured or wound down in orderly fashion.
Tough rules in Basel III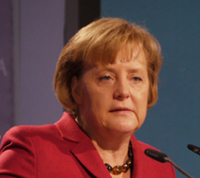 At the G20 summit in Seoul in mid-November, new regulations for banks, the so-called Basel III rules, are to be decided on. According to them, the credit institutions must raise their solid core capital of shares and profit reserves from the current 2% to 4.5% by 2015, and to 7% by 2019. Big system-relevant banks can expect still more rigid rules. In future, too, so-called hybrid loans, which hitherto count towards core capital, will be treated as outside capital. After 2013, holders of newly issued government bonds are in extreme cases to do without part of their repayment, says a proposal by German Chancellor Angela Merkel (CDU). To date, in calculating their core capital ratio, banks could rate government bonds of the country where they have their headquarters as risk-free, or nearly so. Merkel's demand would "torpedo" this provision, said an analyst. Bundesbank executive Andreas Dombret estimated the financial needs of German banks in coming years at €50 billion, in interview with manager magazine. According to a study by Barclays Capital, on the new rules 35 of the biggest US banks would have to build up their capital cover by 100 to 150 billion US dollars. This would have immensely negative effects on banks loan provision, warned US chief economist at Goldmann Sachs Jan Hatzius: the gross domestic product could go down by up to 2.5%.
Euler Hermes to be the first European ratings agency
In mid-November the Federal Institute for Financial Services Oversight (BaFin) stated that the registration process for ratings agencies in Europe had been completed. German Allianz subsidiary Euler Hermes would be licensed as the first ratings agency in Europe. Along with Coface in France, the credit provider will now be competing with the three American agencies Standard & Poor's, Moody's and Fitch. Euler Hermes wants particularly to make it easier for upper-middle-class people to access the capital market. As well as the registration obligation, ratings agencies will in future no longer be allowed simultaneously to advise a firm and in parallel rate its soundness.
EU plans further stress test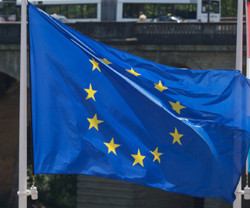 In the first stress test, all the Irish banks came out well. After the upheavals in Ireland, the European Union has now announced that in spring 2011 there is to be another stress test with tighter rules. Its findings should be available by June 2011, said Giovanni Carosio, chair of the Committee of European Banking Supervisors (CEBS). The new stress test will above all lay down more precise rules and check liquidity buffers as well as capital reserves. The methodology of banks themselves developing various negative scenarios and then presenting them is to be supplemented by further tests by the watchdogs. These are intended in particular to test the plausibility of the institutions' findings.
BaFin to expand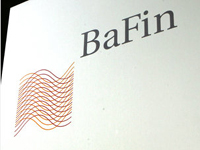 The Federal Institute for Financial Services Oversight (BaFin) is to increase its staff, its administrative board decided in November. The authority, located in Bonn and Frankfurt, is to appoint to 240 new posts and will thus for the first time since its foundation number over 2000 employees. BaFin head Jochen Sanio had asked for a further hundred posts. BaFin has taken on, in the course of the crisis, the supervision of banks and of their remuneration systems.
People
Norbert Kickum has left Aareal Bank with effect from 31 October for personal reasons, by mutual agreement. He had been responsible for real-estate financing on international markets. Kickum's successor will shortly be announced by the real-estate financier. He was already on board, but there were still formalities to complete before the announcement.
BayWa's CFO Andres Helber moved onto the board on 15 November. The 44-year-old manager has headed the group's financial sector for ten years now. Frank Hurtmanns would be leaving the board on 31 December for personal reasons, stated the farm and construction products dealer on 10 November in Munich. The 55-year-old has been on the MDAX member's board since 1999.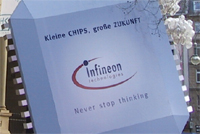 Dominik Asam (41) has been appointed new CFO of Infineon Technologies. The former Siemens manager starts at the recovered semiconductor producer on 1 January 2011. Just before that the supervisory board had officially nominated Wolfgang Mayrhuber to its chair, at its session on 22 November. Shareholders must still approve that at the February AGM. The outgoing Lufthansa CEO is already a supervisor at Munich Re, UBS and BMW. Current supervisory board chair Klaus Wucherer is thus drawing the consequences from the dispute with Hermes. The British pension fund failed in February in its attempt to let Willi Berchtold succeed Max Dietrich Kley instead of Wucherer.
At SINGULUS TECHNOLOGIES board member Anton Pawlakowitsch, responsible for the technology, research and development sectors, has left with immediate effect, stated the firm on 19 November in Kahl am Main. No new appointment has been made to the post. The specialist machine builder is thus reducing the number of board members to two. CEO Stefan Rinck will take over the sectors.

News Corp is making a change at the finance spot at Sky Deutschland. Steven Tomsic becomes new Chief Financial Officer, succeeding Pietro Maranzana, who becomes new deputy Chief Financial Officer at Sky Italy. Tomsic will resign his post as supervisory board member on 5 December. Maranzana will be familiarizing his successor with the work in the transitional period from 6 December through the end of January.
Campus
Bayer ahead on Corporate Governance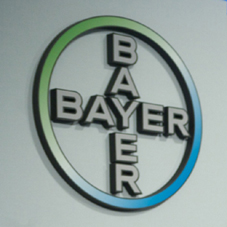 This year Bayer takes first place in the Ivox Corporate Governance Ranking. As last year, Volkswagen comes last. The new edition of the study shows a clear connection between a company's corporate governance and its shareholding structure. From the viewpoint of the shareholder service provider, it is especially firms with a single big majority shareholder that strikingly often show major deficits in transparency and supervision of the business. Particularly in appointments to the supervisory board, recognized corporate governance standards are often not adequately complied with (Merck and ThyssenKrupp). Lack of independence of the supervisory body is also complained of (Beiersdorf, VW). At K+S, for instance, one influential shareholder had shoved a competitor's representative off the supervisory board. By contrast, Ivox attests a good and balanced structure at BMW in the areas of capital, ownership structure, board, supervisory board, transparency and remuneration.
Firms with good corporate governance:
- Bayer (0)
- Siemens (+)
- Deutsche Telekom (+)
- BASF (0)
- Munich Re (0)
- Daimler (+)
- BMW (+)
- E.ON (+)
- Deutsche Lufthansa (0)
- SAP (0)
- Allianz (+)
- ThyssenKrupp (+)
Companies with "acceptable" corporate governance that displays some shortcomings:

- K+S (0)
- Linde (-)
- Deutsche Post (0)
- Adidas (-)
- Deutsche Börse (-)
- Metro (+)
- RWE (0)
- Commerzbank (-)
- Fresenius Medical Care (0)
- Deutsche Bank (-)
- Heidelberg Cement (0)
Companies with gross shortcomings in Corporate Governance:

- Fresenius (0)
- Beiersdorf (0)
- Infineon (--)
- MAN (--)
- Henke (-)
- Merck (0)
- Volkswagen (0)
(0) = unchanged
(-) = one place down;
(+) = one place up;
(--) = two places down
Managers have learned from the crisis
Personnel consultancy LAB & Company has surveyed 418 German top managers on the lessons they have learned from the financial crisis. 80% stated that the financial economy had come through the crisis unpurged. 70% believe that politics has learned nothing from the mistakes of the past. Governments and banks they see as too closely interwoven, meaning that politics cannot decide in truly sovereign and independent fashion. 40% indicated that their own company was now following principles like sustainability more closely. For themselves, 31% of respondents claimed to have gained a new view of their profession following the crisis, in which rationality had moved to the fore and matters like money, status and title moved back.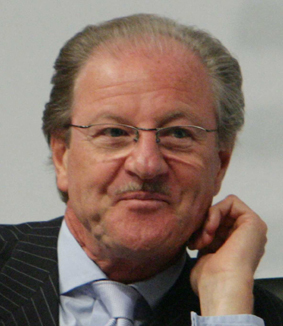 Reitzle gets award
Shareholder association Deutsche Schutzvereinigung für Wertpapierbesitz (DSW) on 15 November awarded Wolfgang Reitzle the 2010 DSW prize for good management. The CEO of gases producer Linde was one of the most successful and highly regarded German business managers, said the justification.
Capital News
Deutsche Euroshop has increased its capital against a cash contribution, at €23.00. In this connection shareholders were offered 5,736,822 new shares with indirect rights in an 8:1 ratio. The proceeds of the issue, €132 million, will be used to finance purchase of the Billsted Center in Hamburg and other shopping centres. At the €160 million Billstedt Center, up to €80 million are to be outside-financed for the long term. The subscription period for the new shares ended on 22 November. The number of shares issued goes up to 51,631,400.
As it presented its interim report, GILDEMEISTER announced two capital increases, in the course of which its Japanese cooperation partner Mori Seiki is to build up its holding in the machine-tool maker to some 20%. Depending on the capital-market environment, the capital is to be increased in two stages in the first half of 2011. The planned increase in the holding is currently undergoing examination by antitrust authorities. The Bielefeld company expect that this examination process will take some four months, and expect no obstacles from it. In 2009 both companies embarked on far-reaching cooperation.
Pfeiffer Vacuum Technology gathered in €112.5 million from investors in a few hours, thus already largely financing its most recent takeover. 897,059 shares from a capital increase were rapidly sold and the vacuum-pump maker had to accept only a slight markdown. The securities were placed with institutional investors at €82.50, stated the firm on 18 November. In the over thrice oversubscribed issue, Pfeiffer placed a further 456,000 shares from its own holding at an average price of €84.43, collecting a further €38 million.
Director's Dealings
in November
| | | | | | | |
| --- | --- | --- | --- | --- | --- | --- |
| Company | Person | Function | Buy / Sell | Total value in Euro | Number of shares | Datum |
| adidas | Christian Tourres | SB | S | 1.554.348 | 31.369 | 11.11.2010 |
| ADVA | Christian Unterberger | MB | B | 42.832 | 16.666 | 28.10.2010 |
| ADVA | Christian Unterberger | MB | S | 99.996 | 16.666 | 28.10.2010 |
| Daimler | Gregor Zetsche | | S | 71.250 | 1.425 | 04.11.2010 |
| Deutsche Lufthansa | Thierry Antinori | | B | 39.988 | 2.600 | 29.10.2010 |
| Deutsche EuroShop | Annette Armbrust | | B | 17.250 | 750 | 16.11.2010 |
| Deutsche EuroShop | Thomas Armbrust | SB | B | 32.775 | 1.425 | 16.11.2010 |
| Deutsche EuroShop | AROSA Vermögensverwaltung | | B | 12.210.171 | 530.877 | 16.11.2010 |
| Deutsche EuroShop | Carlotta Böge | | B | 4.899 | 213 | 18.11.2010 |
| Deutsche EuroShop | Claus-Matthias Böge | MB | B | 64.055 | 2.785 | 18.11.2010 |
| Deutsche EuroShop | Henry Böge | | B | 4.899 | 213 | 18.11.2010 |
| Deutsche EuroShop | Olaf Borkers | MB | B | 9.039 | 393 | 10.11.2010 |
| Deutsche Lufthansa | Dr. Roland Busch | | S | 2.220 | 3.700 | 18.11.2010 |
| Deutsche EuroShop | Gabriele Cattarius-Armbrust | | B | 18.400 | 800 | 16.11.2010 |
| Deutsche EuroShop | CMB Böge Vermögensverwaltung | | B | 6.716 | 292 | 18.11.2010 |
| Deutsche Lufthansa | Dr. Christoph Franz | | B | 147.984 | 9.625 | 29.10.2010 |
| Deutsche EuroShop | KG ARENA Vermögensverwaltung | | B | 2.249.883 | 97.821 | 16.11.2010 |
| Deutsche EuroShop | Kreke Immobilien KG | | B | 143.750 | 6.250 | 17.11.2010 |
| Deutsche EuroShop | Alexander Otto | SB | B | 914.250 | 39.750 | 16.11.2010 |
| Deutsche EuroShop | Dr. Bernd Thiemann | SB | B | 16.836 | 732 | 09.11.2010 |
| Deutsche EuroShop | Manfred Zaß | SB-Head | B | 35.926 | 1.562 | 12.11.2010 |
| Douglas Holding | Dr. August Oetker Beteiligung | | B | 594.084 | 15.000 | 15.-23.11.2010 |
| Evotec | Dr. Werner Lanthaler | MB-Head | B | 24.800 | 10.000 | 11.11.2010 |
| Fresenius | Rainer Baule | MB | exercise of options | 1.104.269 | 21.930 | 03.11.2010 |
| Fresenius | Roland Berger | SB | S | 5.186.289 | 79.880 | 03.-09.11.2010 |
| Fresenius | Dr. Jürgen Götz | MB | exercise of options | 523.028 | 29.610 | 04.11.2010 |
| Fresenius | Dr. Gerd Krick | SB-Head | exercise of options | 482.500 | 15.480 | 03.11.2010 |
| Fresenius | Dr. Ulf M. Schneider | MB-Head | exercise of options | 2.250.738 | 43.860 | 04.-18.11.2010 |
| FUCHS PETROLUB | Frans de Manielle | | S | 25.862 | 275 | 28.10.2010 |
| HeidelbergCement | SPOHN CEMENT | | B | 28.624.664 | 699.015 | 04.11.2010 |
| Henkel | Christoph Henkel | | S | 9.829.420 | 260.000 | 17.-19.11.2010 |
| K+S | Joachim Felker | MB | S | 194.398 | 3.956 | 15.11.2010 |
| K+S | Norbert Steiner | MB-Head | S | 248.950 | 5.000 | 12.11.2010 |
| K+S | Gerd Grimmig | MB | S | 149.370 | 3.000 | 12.11.2010 |
| KRONES | Volker Kronseder | MB-Head | B | 2.072.940 | 50.000 | 05.11.2010 |
| Linde | Josef Schregle | SB | S | 210.775 | 2.000 | 05.11.2010 |
| Linde | Dr. Aldo Belloni | MB | S | 4.215.508 | 40.000 | 05.11.2010 |
| Linde | Prof.Dr. Wolfgang Reitzle | MB-Head | S | 13.773.274 | 130.000 | 05.11.2010 |
| Nordex | Nordvest A/S | | S | 5.045.193 | 999.024 | 16.-17.11.2010 |
| Nordex | Ventus Venture Fund | | B | 1.123.690 | 200.000 | 12.-15.11.2010 |
| Nordex | Carsten Risvig Pedersen | MB | S | 166.023 | 30.463 | 16.11.2010 |
| Nordex | Thomas Richterich | MB-Head | B | 56.996 | 10.000 | 11.11.2010 |
| ProSieben | Thomas Ebeling | MB-Head | S | 4.102.600 | 200.000 | 19.11.2010 |
| RATIONAL | Jutta Wiedemann | | S | 78.429 | 500 | 11.11.2010 |
| SAP | Dr. Gerhard Maier | SB | S | 254.800 | 7.000 | 15.11.2010 |
| SGL CARBON | Robert J. Koehler | MB-Head | S | 550.117 | 20.000 | 19.11.2010 |
| Siemens | Prof. Dr. Hermann Requardt | MB | S | 1.370.707 | 16.090 | 15.11.2010 |
| Siemens | Joe Kaeser | MB | S | 1.492.309 | 17.581 | 16.-18.11.2010 |
| Siemens | Siegfried Russwurm | MB | S | 105.680 | 1.256 | 16.11.2010 |
| Singulus | Stefan Rinck | MB-Head | B | 27.760 | 8.000 | 02.11.2010 |
| Singulus | Markus Ehret | MB | B | 10.820 | 22.000 | 29.10.2010 |
| STRATEC | Hermann Leistner | MB-Head | exercise of options | 888.225 | 32.500 | 11.11.2010 |
| STRATEC | Marcus Wolfinger | MB | exercise of options | 614.925 | 22.500 | 11.11.2010 |
| STRATEC | Bernd M. Steidle | MB | exercise of options | 614.925 | 22.500 | 11.11.2010 |
| Tognum | Rolf Eckrodt | SB-Head | S | 2.823.000 | 150.000 | 09.11.2010 |
| Wacker Chemie | Dr. Joachim Rauhut | MB | S | 200.795 | 1.425 | 10.11.2010 |
VIPsight Shareholders
in November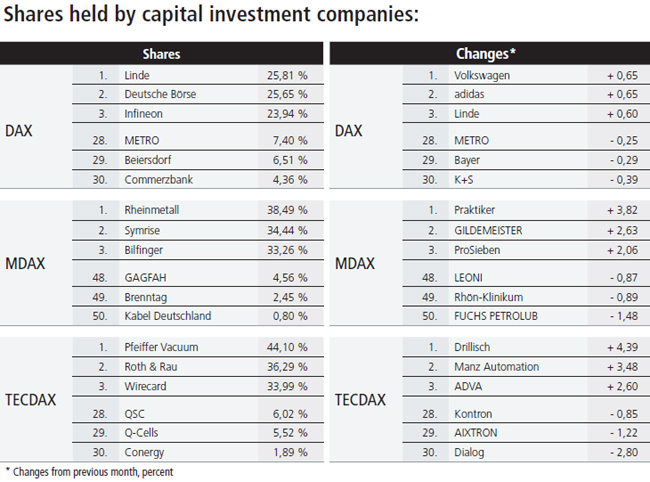 VIPsight Shareholder ID <click here>
Event Diary
7 December 2010 Aktuelle Trends und Entwicklungen bei Unternehmensanleihen [Recent trends and developments in corporate bonds]
Organizer: DAI; place: DVFA-Center im Signaris, Mainzer Landstraße 37-39, Frankfurt am Main; cost: €900; info: 069 2915-0
12 January 2011 Lehrgangsstart: Qualifizierter Aufsichtsrat/Beirat für den gehobenen Mittelstand
Organizer: Deutsches Verwaltungs- & Aufsichtsrats-Institut e.V. (DVAI); place: Schlosshotel-Reichenschwand.de; cost: €1,150 per day (all inclusive), info: http://www.DVAI-ev.de/lehrgaenge
19 January 2011 Lehrgangsstart: Qualifizierter Verwaltungsrat für Public Corporate Governance, Stadtwerke
Organizer: Deutsches Verwaltungs- & Aufsichtsrats-Institut e.V. (DVAI); place: Schlosshotel-Reichenschwand.de; cost: €1,150 per day (all inclusive), info: http://www.DVAI-ev.de/lehrgaenge
Reading suggestions
Buderath, Hubertus M., Herzig, Andreas, Köhler, Annette G., Pedell, Burkhard (eds), Wertbeitrag der Internen Revision – Messung, Steuerung und Kommunikation [The value added of Internal Audit – measurement, control and communication]
Schäffer-Poeschel Verlag, 191 pp, €49.95, ISBN 978-3-7910-2943-6
Internal audit has the function of providing independent and objective audit services for the company. It thus represents a substantial part of the overall internal control system in enterprises. The requirements on executive and supervisory bodies are steadily being raised through regulatory means. Internal audit can give management and supervisory boards relevant support in meeting these requirements. Correspondingly, the range of tasks for internal audit has extended to include, alongside the examination of systems and processes, also audit-related consulting services. Against this background, the book shows the value offered by internal audit. In addition to its conditions and design, the measurement of the value added and its control are shown.
Evertz, Derik, Krystek, Professor Ulrich (eds), Restrukturierung und Sanierung von Unternehmen – Grundlagen, Fallstudien und Instrumente für die Praxis [Restructuring and reorganization of enterprises – basics, case studies and tools for practice]
Schäffer-Poeschel Verlag, 383 pp, €69.95, ISBN 978-3-7910-2961-0
On the basis of recent experiences and case studies, this volume illuminates fundamental problems in the restructuring and reorganization of enterprises.
Haase, Florian (ed.), Investmentsteuergesetz – Kommentar [The Investment Tax Act – a Commentary]
Schäffer-Poeschel Verlag, 732 pp, €129.95, ISBN 978-3-7910-2991-7
The market for investment products is still rapidly developing, as well as the number of new structured products, the special tax features of which are transparent often only with well-founded support. This concerns not only consultants, banks, issuing houses and other institutional market participants, but also and especially investors and their advisors. This commentary explains the provisions of the Investment Tax Act with special attention to the links it contains, particularly to the Investment Act. One focus of the comments is the practical implementation of the provisions of the Investment Tax Act, in particular reporting obligations, and the creation of statements for the tax return. Another focus is the presentation of the international facets of the Investment Tax Act and the developments at OECD level.
Müller-Stewens, Professor Günter, Kunisch, Sven, Binder, Professor Andreas (eds), Mergers & Acquisitions – Analysen, Trends und Best Practices
This work provides a comprehensive inventory of the M&A events of the past 20 years in Germany, Austria and Switzerland. It shows the state of the art and provides help for future M&A activities. The M&A market is also analysed from different perspectives.
Vielhaber, Ralf, Ziermann, Stefan (eds), Anlagechancen 2011 – was wird aus unserem Geld? [Investment Opportunities 2011 – what will become of our money?]
Gabler Verlag, 370 pp, €49.95, ISBN 978-3-8349-2634-0
This Fuchs investment book focuses on investment opportunities in global markets, showing the possibilities, risks and alternatives. Readers benefit from the many years of international experience of the Fuchs editors, and numerous guest authors. You get the most important facts for your investments in 2011 in focused and understandable form – whether in Europe, the USA, Asia or South America, and from shares via funds, precious metals and currencies to art.
Wandl, Norbert, Habenicht, Ute, Unternehmensübergabe nachhaltig gestalten [Making business succession sustainable]
Gabler Verlag, 156 pp, €34.95, ISBN 978-3-8349-2368-4
How is successful succession in family businesses to be achieved? Under the special conditions of trust and belonging, family firms today still continue to offer examples of successful corporate culture. At the same time carelessness in this area has particularly painful consequences. This book offers many valuable suggestions for a sustainable ownership transition. It is all about the human component of a transfer.