Page 7 of 12
Campus
Bayer ahead on Corporate Governance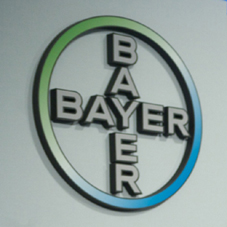 This year Bayer takes first place in the Ivox Corporate Governance Ranking. As last year, Volkswagen comes last. The new edition of the study shows a clear connection between a company's corporate governance and its shareholding structure. From the viewpoint of the shareholder service provider, it is especially firms with a single big majority shareholder that strikingly often show major deficits in transparency and supervision of the business. Particularly in appointments to the supervisory board, recognized corporate governance standards are often not adequately complied with (Merck and ThyssenKrupp). Lack of independence of the supervisory body is also complained of (Beiersdorf, VW). At K+S, for instance, one influential shareholder had shoved a competitor's representative off the supervisory board. By contrast, Ivox attests a good and balanced structure at BMW in the areas of capital, ownership structure, board, supervisory board, transparency and remuneration.
Firms with good corporate governance:
- Bayer (0)
- Siemens (+)
- Deutsche Telekom (+)
- BASF (0)
- Munich Re (0)
- Daimler (+)
- BMW (+)
- E.ON (+)
- Deutsche Lufthansa (0)
- SAP (0)
- Allianz (+)
- ThyssenKrupp (+)
Companies with "acceptable" corporate governance that displays some shortcomings:

- K+S (0)
- Linde (-)
- Deutsche Post (0)
- Adidas (-)
- Deutsche Börse (-)
- Metro (+)
- RWE (0)
- Commerzbank (-)
- Fresenius Medical Care (0)
- Deutsche Bank (-)
- Heidelberg Cement (0)
Companies with gross shortcomings in Corporate Governance:

- Fresenius (0)
- Beiersdorf (0)
- Infineon (--)
- MAN (--)
- Henke (-)
- Merck (0)
- Volkswagen (0)
(0) = unchanged
(-) = one place down;
(+) = one place up;
(--) = two places down
Managers have learned from the crisis
Personnel consultancy LAB & Company has surveyed 418 German top managers on the lessons they have learned from the financial crisis. 80% stated that the financial economy had come through the crisis unpurged. 70% believe that politics has learned nothing from the mistakes of the past. Governments and banks they see as too closely interwoven, meaning that politics cannot decide in truly sovereign and independent fashion. 40% indicated that their own company was now following principles like sustainability more closely. For themselves, 31% of respondents claimed to have gained a new view of their profession following the crisis, in which rationality had moved to the fore and matters like money, status and title moved back.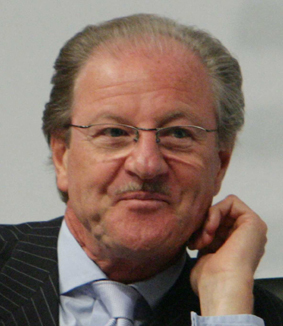 Reitzle gets award
Shareholder association Deutsche Schutzvereinigung für Wertpapierbesitz (DSW) on 15 November awarded Wolfgang Reitzle the 2010 DSW prize for good management. The CEO of gases producer Linde was one of the most successful and highly regarded German business managers, said the justification.